Exhumations Continue For Tulsa Race Massacre Victims
The bodies will undergo DNA analysis.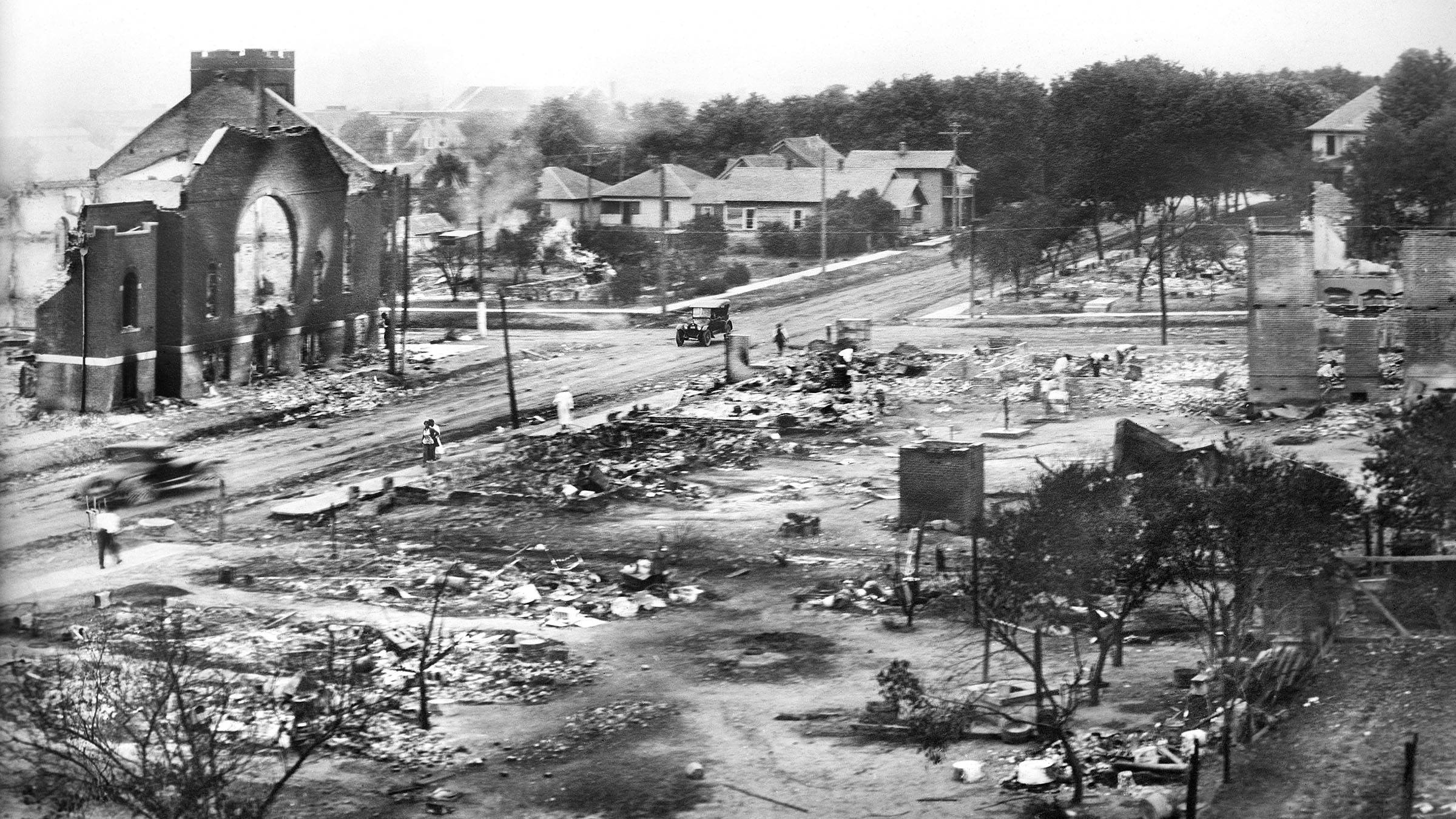 Exhumations continue for the victims of the 1921 Tulsa Race Massacre to identify the bodies with DNA technology.
According to the Associated Press, 19 bodies were removed from Oaklawn Cemetery in Tulsa. Fourteen of the bodies were able to undergo DNA analysis by Intermountain Forensics of Salt Lake City. Danny Hellwig, director of laboratory development for Intermountain, said Wednesday (Oct. 26), "These samples are very ... degraded. There are samples that are very light right now on DNA, some that are semi viable, some that are just on the threshold of being viable." It could take years to identify the remains.
There will also be a search for 18 bodies with bullet wounds that were buried in the cemetery in plain caskets.
Historians have said that as many as 300 people were killed in two days of violence on May 31 and June 1, 1921. After a Black teenager was wrongfully accused of assaulting a white teenager in an elevator, a mob of racist whites attacked the city's Greenwood community, where a large number of middle class and prosperous African Americans lived.
There has never been an official death toll following the massacre. Residents, survivors and descendants alike have long searched and asked for help in finding where those killed in the terror were buried after the violence.
In October 2020, an investigation found a mass grave that was believed to hold victims. After that discovery, the City of Tulsa partnered with the University of Oklahoma to begin excavating the cemetery, exhuming bodies, which has been ongoing for two years.
In August, an Oklahoma judge signed an order allowing three known survivors of the massacre to continue their lawsuit for reparations under the state's nuisance laws, the Associated Press reported. Attorneys for the victims allege in the lawsuit that racial and economic disparities from the destruction of businesses and other property continue a century later. It accuses city and county officials of blocking Greenwood's efforts to rebuild after the massacre while supporting the development of Tulsa's white communities.