Another 'L&HH' Star Facing More Criminal Charges
This just keeps getting messier.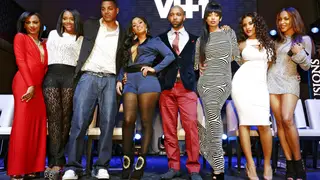 She's already in trouble with the law as it is, but it seems as Love & Hip-Hop: Atlanta newbie Karen King has more charges to face. According to TMZ, she allegedly dodged some car payments and the repo man long enough to be wanted by the police.
The reality star reportedly bought a Maserati back in 2014, but has been ignoring the payments for the past five months. 
The repo man's been even trying to track her down for months, but he can't seem to find her, so to make sure she appears, he went with the last option: court.
Even though the judge signed a warrant for her arrest late last week, though, she still is nowhere to be found.
On top of her arrest back in May for identity fraud, this is just the cherry on top of what could be some major jail time for King.
Watch BET Breaks above to see the latest cast member to join in on the drama.