First R&B Female Signee For Roc-A-Fella, Nicole Wray Tells All For BET Digital's Original Series, 'Finding'
"You hit and you miss and I learned that in my journey."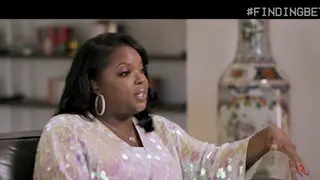 Raised in a household that had a blend of gospel and rock-n-roll influences, singer-songwriter Nicole Wray was first discovered by Missy Elliott in the late '90s and has since paved the way for female R&B singers.

Her first single "Make It Hot," off her debut album, Nicole, went gold after just four weeks. After visiting New York years later, she made history, "I was the first female to be signed to Roc-A-Fella records," she said.  Wray was inspired by her father, who was a gospel singer and led her church choir during services. After Wray's father parted ways from the family, her determination to be an artist grew. "I think that's when I wanted to sing and be seen so he could come back," she admits. "I think that was my whole perspective on it—that was my goal." Scoring her first record deal at the age of 17, she was soon navigating the same circles as Diddy, Lil Kim, Faith Evans, Timbaland, Ginuwine, Aaliyah, and more.

Although her debut self-titled album didn't receive much attention, Wray redirected herself to find her next move. "You hit and you miss and I learned that in my journey," Wray says. Moving into her next chapter in life behind the scenes, she took to songwriting while working with producer Static Major as well as 3LW.

Soul music captured the essence of her heart after touching down in Atlanta, she is currently signed to Cobalt Publishing Company, where she will release her latest album slated to drop in late November.  

Watch the episode below to hear Nicole Wray's full story.