Lil Boosie Associate to Stand Trial for Murder
The teenage gunman is accused of carrying out a hit for the rapper.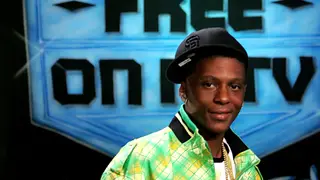 An 18-year-old accused of killing a man in a hit allegedly orchestrated by rapper Lil Boosie will be the first defendant to stand trial in the first-degree murder case, prosecutors said Friday.
Michael "Marlo Mike" Louding faces five counts of first-degree murder, one count of second-degree murder and two counts of attempted first-degree murder in total--all committed within the span of 14 months in his native Baton Rouge.
The murder of 33-year-old local Baton Rouge rapper Chris "Nussie" Jackson will be the first case to go to trial. While a start date for the trial has not been set, a hearing will be held on July 20. Prosecutors say Louding, who was 16 at the time, was paid to commit this murder by Boosie. Jackson and Boosie were reportedly involved in a rap beef.
Among the other murders Louding is charged with is that of Terry Boyd, who was gunned down through a window in his home on October 21, 2009. Another man, Adrian Pittman, 36, has also been charged with the killing.
Boosie, who is currently serving time while awaiting trial for Boyd's murder, was also convicted of marijuana possession, recently charged with conspiracy to introduce contraband while in jail and has been accused of threatening District Attorney Hilar Moore.
(Photo: Bryan Bedder/Getty Images)