L'Oreal Ends Partnership With Black Transgender Model After She Calls Out Racists
Munroe Bergdorf talked racial violence in a FB status.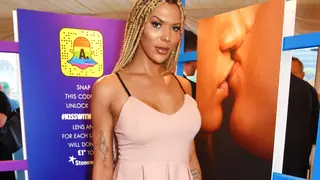 The world now knows where popular French cosmetics brand L'Oreal Paris stands in terms of race relations as the well-known company has publicly ended its partnership with Black transgender model Munroe Bergdorf following her comments addressing racism and white supremacy.
According to the Daily Mail, it all started when Bergdorf took to Facebook to share her opinions on race relations which she noted were made in response to the attacks that took place in Charlottesville, Virginia, recently.
"Honestly, I don't have energy to talk about the racial violence of white people any more," she wrote. "Yes ALL white people. Because most of ya'll [sic] don't even realise or refuse to acknowledge that your existence, privilege and success as a race is built on the backs, blood and death of people of colour. Your entire existence is drenched in racism."
Ending her critique, she offered some words of advice.
"Once white people begin to admit that their race is the most violent and oppressive force of nature on Earth... then we can talk," she continued. "Until then stay acting shocked about how the world continues to stay f****d at the hands of your ancestors and your heads that remain buried in the sand with hands over your ears."
Following her comments, L'Oreal took to Twitter to announce that they no longer are professionally associated with the model:
Bergdorf, who was the brand's very first transgender model in the UK, returned to Facebook to respond to her firing in a lengthy post and called for those who shared her sentiments to boycott the company.
Watch her talk about her journey as a transgender model, below:
Recap the events in Charlottesville with BET Breaks, above.