Bun B's Burger Was Named Best In The US By 'Good Morning America'
Bun B's Trill Burgers beat out the competition in the United States of Burgers competition.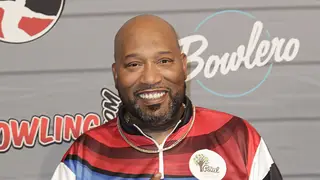 Known for his legendary rap career, Bun B is now distinguishing himself in a whole new way.
The Houston rapper's restaurant, Trill Burgers, won the title of the winner of Good Morning America's United States of Burgers competition. The honor was announced on Friday, July 29 by Michael Strahan in Times Square, New York after Trill Burgers chef Mike Pham went head to head against the other finalists, including Philadelphia's Lucky's Last Chance, the Companion in Atlanta, and Babe's Meat & Counter of Miami, according to Eater—Houston.
"It's so surreal that it doesn't make sense," Bun B said in a statement following the show. "To be in Times Square having won the best burger in America live on Good Morning America, it's not even in the realm of things that we would have imagined for this brand. We just wanted to put in hard work and be justified for what we did, and today we got the ultimate validation. I can't wait to bring this burger to America."
Trill Burgers is currently a pop-up restaurant—that will make an appearance at the Rock the Bells music festival this weekend in NYC.
The restaurant is slated open in its own brick-and-mortar location later this year.