What Will She Eat For Thanksgiving Now? GloRilla Reveals She Didn't Know Ham Is Pork
The rapper took to social media to share her learnings.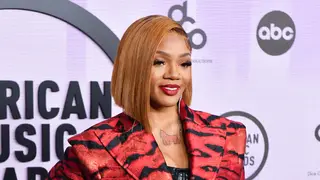 GloRilla never ceases to surprise the social media world with her newfound discoveries and her latest one involved a Thanksgiving food favorite.
Over the weekend, the Grammy-nominated artist took to Twitter to share how she didn't know ham was considered pork after sharing she took a step back from consuming the meat for five months.
"I haven't eaten any pork for almost 5 months now, tell me why I just found out ham is pork !!!!!!! Idk Wtf ima eat for thanksgiving now"
Black Twitter definitely shared their sentiments to the musician's tweet.
Another interesting discovery the rapper learned was about foxes; she didn't know they were real. She revealed this in an interview with Kiss FM UK after questioning the radio host who shared they have foxes in their area.
"Foxes? What's that?" she responded. "The animal, fox? Y'all got them out here? That's normal? So they like dogs? So y'all not scared of them? So they orange? I can't believe it. I never even knew foxes was real," she expressed.
You can see the clip below.