Meet The South Sudanese Model Who Had Everyone's Jaws On The Floor At This Year's Emmy Awards
She is the definition of Black girl magic!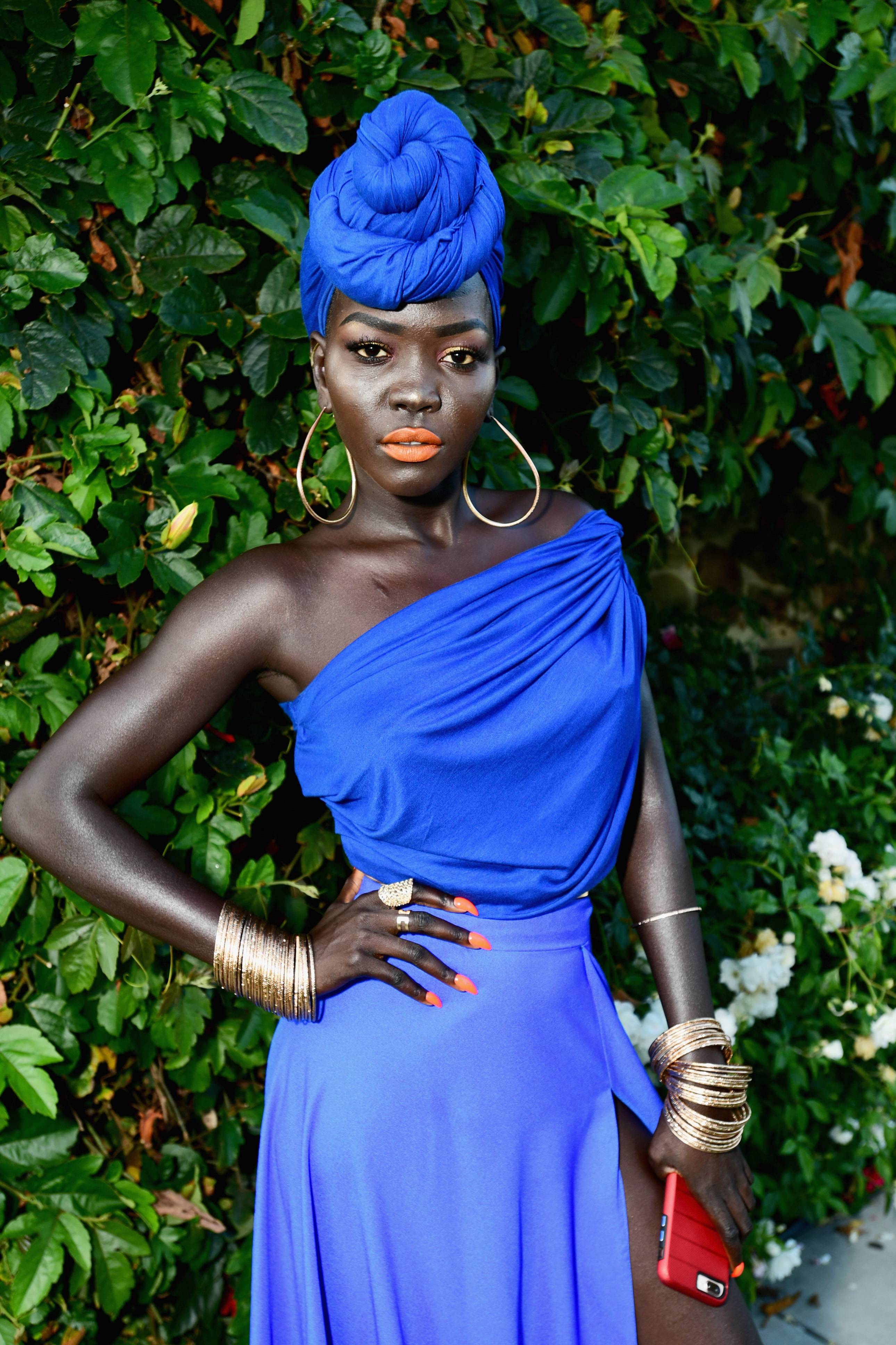 When you're dripping in melanin like South Sudanese model Nyakim Gatwech, people can't help but stare. And that's exactly what happened at the 2018 Emmy Awards.
Just 10 years ago, Nyakim Gatwech was living in a refugee camp in Kenya dreaming of becoming a model while watching America's Next Top Model and browsing fondly through fashion publications. Now, the 24-year old Minnesota-based model has been part of major campaigns and partnerships with the likes of Calvin Klein, Fashion Nova, Aldo, L'Oreal and BET for our Black Like Me series. She even attended the Emmys this year looking like literal chocolate gold. 
See how Nyakim stunned at the Emmys below:
But Nyakim's road to becoming a model was not always an easy one filled with support or encouraging words from her peers. In an interview with Cosmopolitan, Nyakim revealed her experiences with bullying after leaving Kenya to live in Buffalo, New York, at the age of 14.
"They would say, you know, I'm too Black, my skin is too dark. They'd be like, 'You don't take showers. That's why your skin is dirt.' Or, 'Smile so we can see you, Nyakim. We can't see you.' And then, in class, for example, the teacher would ask a question and say, 'Oh, Nyakim, can you answer that?' A kid would say, 'Who are you talking to? We can't see her. She's not here.' The whole class would start laughing, and I would just cry."
The criticism for her dark skin did not stop once she left grade school. Nyakim was once told by a cab driver to bleach her skin to make her more desirable to men and gain more job opportunities. At one point, she even considered bleaching her skin until her sister talked Nyakim out of it.
"There are so many beautiful dark-skinned Sudanese women who bleach their skin. My own sister did it. But when I told her I wanted to [after living in America for a few months], she told me no. She said, 'You would not just be bleaching your skin, you would be bleaching your mind.'"
Despite the hate, Nyakim has gained recognition, especially on social media, for sharing her thoughts on self-love to help others accept themselves. She hopes to inspire other Black women, and people in general, to love themselves whole-heartedly.
"The most positive reaction ever is [a young girl] telling me, 'I'm proud to be the darkest girl in the room — because of you, I started to love myself.' I never imagined that somebody would feel like they've accepted who they are and love who they are because of something I did. That's my main goal, if loving myself and talking about it is helping people, I want to keep doing that. That's important."
Colorism, especially within the Black community, is slowly dissipating with the inclusion of all skin colors in pop culture, particularly in high fashion. With inspiring women like Nyakim Gatwech spearheading the Black skin love revolution, young girls no longer have to feel as though their skin color will hinder them from chasing their dreams.