Arsenio Hall Coming Back to Late Night TV
Hall, once again, gets his own nightly talk show.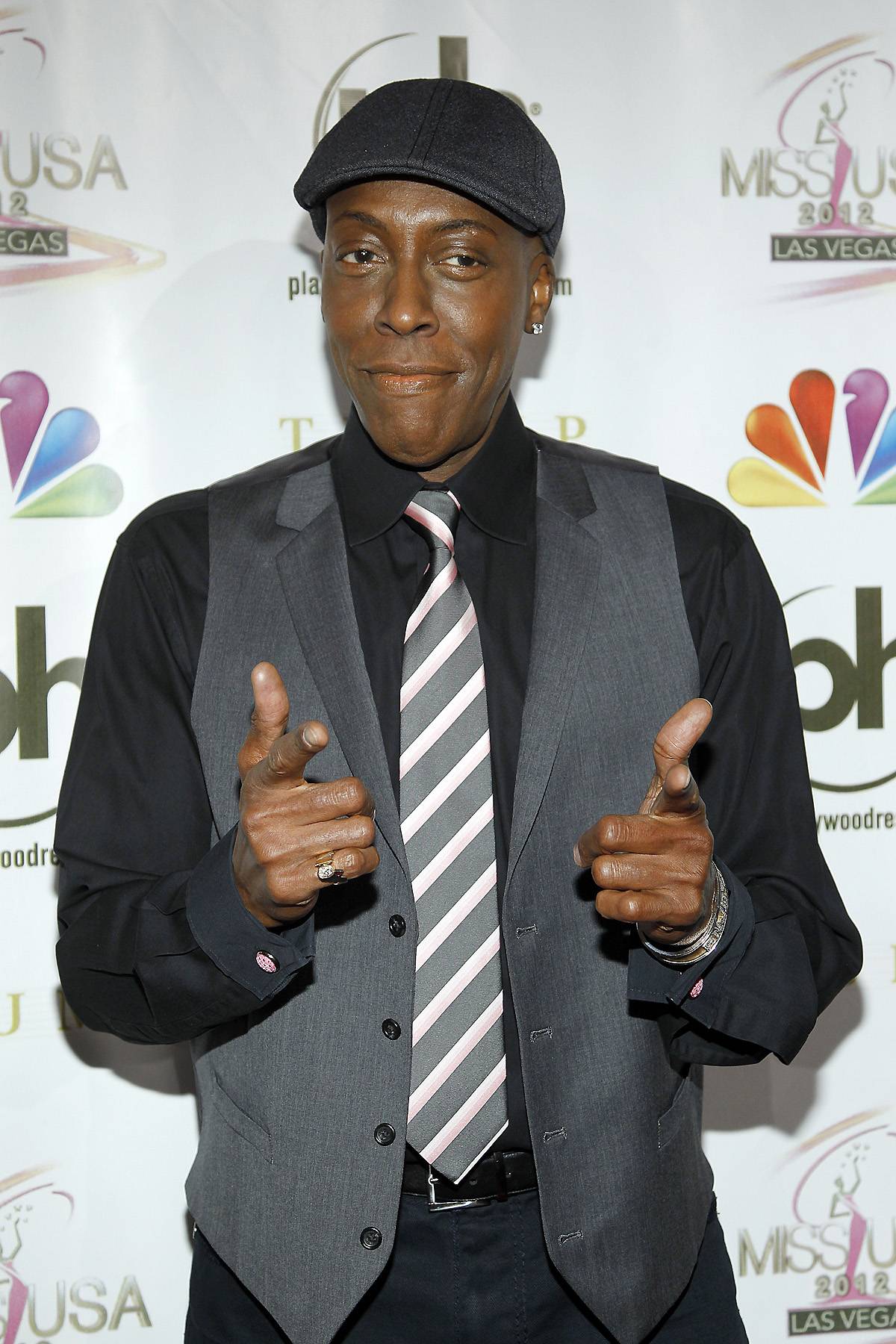 If you thought Arsenio Hall's star rising via his win on Celebrity Apprentice might mean his return to a late night talk show, you were right.
Two decades after making history with The Arsensio Hall Show, the 56-year-old comedian is planning a huge comeback to the late night talk show format next year.
Partnering with syndicator CBS Television Distribution and Tribune Co., Hall's planned show will broadcast at 11 p.m. on 17 TV stations, including WGN-TV in Chicago and KTLA-TV in Los Angeles, which will give it instant access to more than half the country.
When Hall's first late night talk show premiered in 1989, it was a surprise hit bringing youthful energy and diversity to a format, which had been dominated — for 30 years — by Johnny Carson on NBC. Hall's studio audience, affectionately called the Dog Pound, greeted the host each night by barking and pumping their fists. As the only Black host in late-night TV, Hall's show not only became a crucial vehicle for giving rap artists and Black entertainers a platform to perform and discuss issues, it helped change how politicians campaigned. When then presidential candidate Bill Clinton wanted to appeal to a young audience, he appeared on The Arsenio Hall Show wearing shades and playing a rendition of "Heartbreak Hotel" on the saxophone.
At its height, the syndicated show's ratings even topped Johnny Carson's in some markets. But as the late night format became crowded, The Arsenio Hall Show went off the air in 1994.
No word yet on what Hall's new show will be titled or when it plans to air.

BET.com is your #1 source for Black celebrity news, photos, exclusive videos and all the latest in the world of hip hop and R&B music.
(Photo: Isaac Brekken/Getty Images)