Stress Linked to Weight Gain in Black Girls and Teens
Study finds that racial and gender discrimination weighs on their shoulders.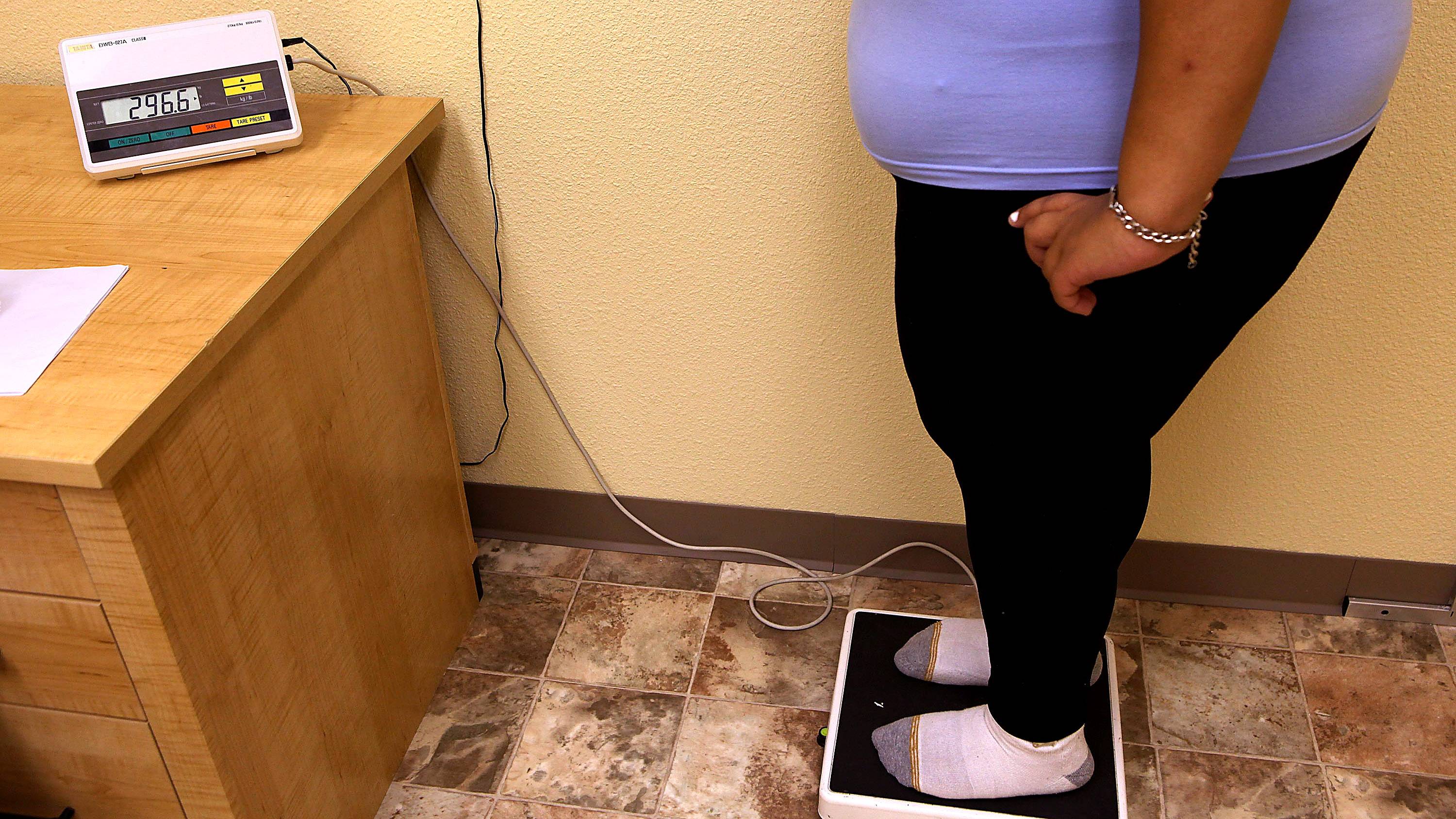 It's not a secret that obesity is a problem among Black youth, especially girls.
African-American girls are 80 percent more likely to be overweight than their white counterparts, according to the Office of Minority Health. And 25.7 percent of African-American children are obese, compared to 14.6 percent of white children. While we know that sedentary lifestyles, lack of access to healthy foods and unhealthy eating all play a factor in why these rates are so high, a new study suggests that stress due from a range of everyday issues including racial and gender discrimination should be thrown onto that list, too.
Researchers from University of California, Los Angeles analyzed data from the National Heart, Lung, and Blood Institute's Growth and Health Study that followed more than 2700 Black and white girls from the age of 10 to 18 for 10 years and mapped their weight. And what they found wasn't all that shocking: Black girls were more likely to be obese and overweight.
But what's interesting is that the Black participants reported more monthly stress than their white counterparts. And in addition to expressing just how stressed they felt, Dr. A. Janet Tomiyama, the study's lead author, told BET.com that the actual issues that sparked perceived stress were very diverse. "Some stressors included a parent's divorce, a break up with a boyfriend, being homeless and fighting in one's family," she said.
In addition, levels of chronic stress predicted greater weight in both groups. Even though Black girls reported less stress overall, the effect of chronic stress on weight was stronger for these girls with one unit increase in stress leading to 0.8 BMI unit increase every two years. Comparatively, one unit of stress led to 0.55 BMI unit increase in white girls.
The authors conclude: "Our study documents a relationship between chronic perceived stress and BMI over a decade of growth in Black and white girls. However, the relationship between perceived stress and BMI is stronger in Black girls."
Researchers believe that stress can manifest itself in many ways. First, stress can lead to weight gain by making us want to overeat for comfort or not work out. But stress also can raise our cortisol levels — hormones that stimulate insulin release, energy and metabolism. When these levels are too high or when their release is disruptive, it can cause us to put on extra pounds, especially in our hips, thighs and bellies.
Tomiyama believes that this study is one small step in the right direction in terms of understanding health disparities, but she hopes that further work looks to investigate race and gender when trying to understand the lives and obstacles in African-American women and girls.
She said, "Black girls are an interesting group because they are part of two marginalized groups, women and race, and we need research that really carefully untangles the two."
BET Health News - We go beyond the music and entertainment world to bring you important medical information and health-related tips of special relevance to Blacks in the U.S. and around the world. Click here to subscribe to our newsletter.

(Photo: Justin Sullivan/Getty Images)