Dream Kardashian Broke The Internet With The Most Adorable Costume In History
She's such a doll — literally.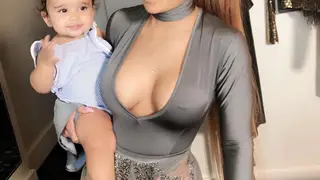 Aww Dream Kardashian's first Halloween! The daugher of Blac Chyna and Rob Kardashian was dressed as a Raggedy Ann doll and she looked absolutely adorable.
The little one had many looks this Halloween, including her matching skeleton costume with Blac Chyna and King Cairo and let's not forget the lobster costume.
But this Raggedy Ann doll with the red statement wig was definitely one for the books. Such a cutie!