'Abbott Elementary' Takes Home A Win at 2023 SAG Awards
It is the show's first Screen Actors Guild award.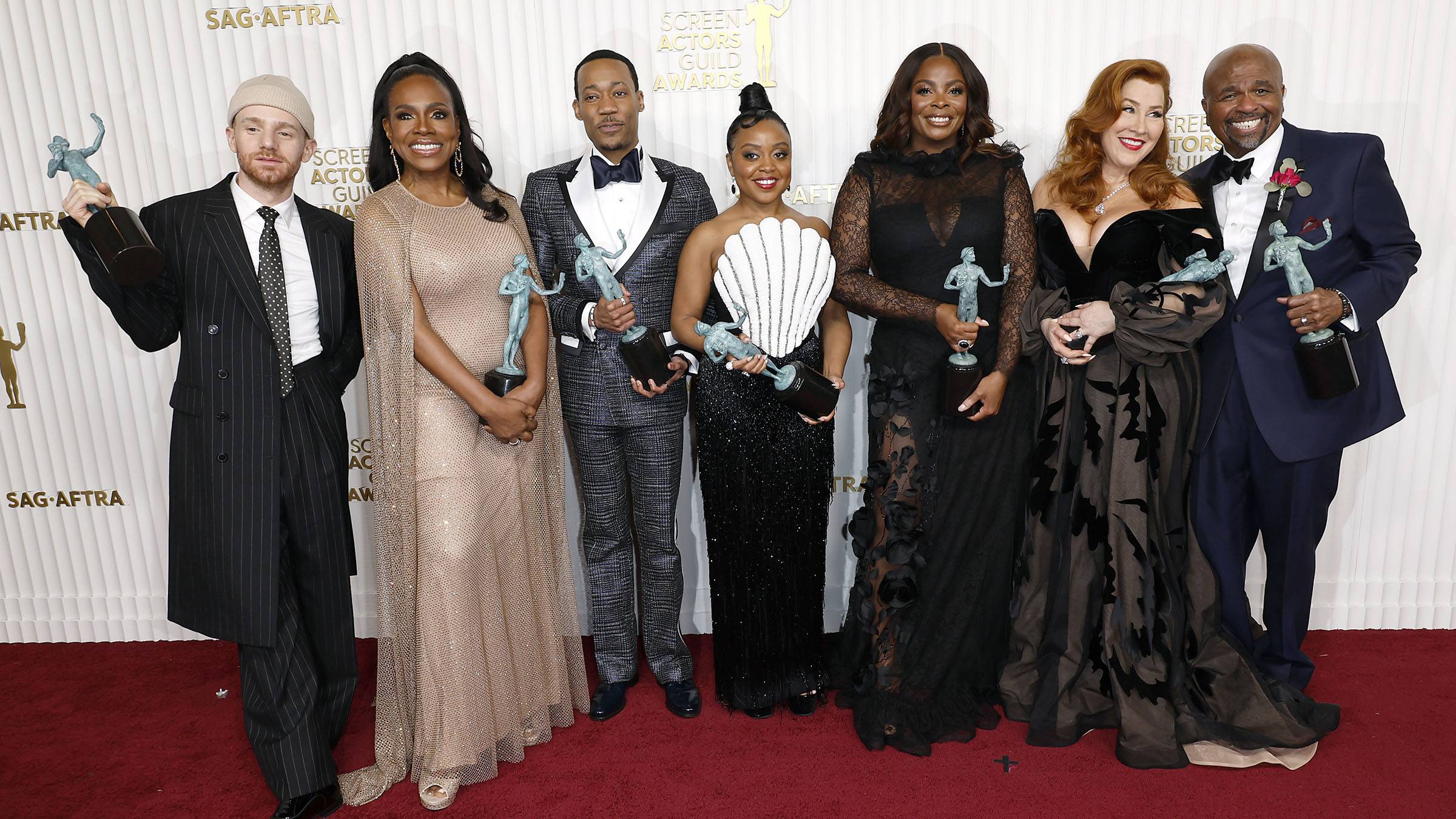 At last night's Screen Actors Guild awards, Quinta Brunson's Abbott Elementary won outstanding performance by an ensemble in a comedy series.
With the Abbott Elementary cast on stage at the Fairmont Century Plaza in Los Angeles, Brunson, 33, said during her speech, "I know for me especially, this means a lot because being a part of this ensemble means the world to me. I, unfortunately, spend a lot of time on three sides of this, producer and creator. And it's when I get to be a part of this ensemble, it allows me to — that wasn't a humble brag, it's the worst. But when I get to be a part of this ensemble, these people bring me back down to earth. They make me a better actor."
She continued, "Thank you for recognizing the work of these amazing people. They are the best and they are so f*****g funny all the time. They really are so funny and good at acting. I'm in awe of all of them at every single turn."
Brunson added that the SAG Award was special because it is from other actors. "The peer award hit different, don't it?"
Quinta Brunson's Abbott Elementary premiered in Feb. 2021 and was an immediate success. The show follows a group of dedicated Philadelphia public school teachers who try to educate and inspire their students despite the challenges they face inside and outside the classroom. Quinta Brunson serves as the creator, writer, and executive producer of the series, which has received critical acclaim and numerous awards for its witty writing and talented cast.