Audit Finds No Financial Issues At Ibram X. Kendi's Center For Antiracist Research
The center came under scrutiny after sudden staff layoffs and allegations of mismanagement.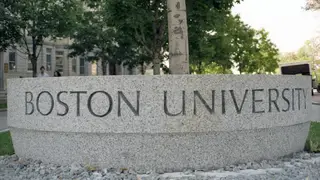 The completed audit is one of BU's several ongoing steps to restructure and guide the center toward success.
In September, BU announced an inquiry into the center's "management culture" and grant management under Kendi's leadership. Many conservatives who oppose theories about systemic racism hailed the center's difficulties as a victory in the culture wars.
The probe stemmed from sudden layoffs of nearly half the center's staff, allegations of $43 million in grant money mismanagement, and a failure to produce the quantity and quality of research many expected, Boston University's independent student newspaper, The Daily Free Press, reported.
The financial investigation covered the center's expenditures from its founding in June 2020 to September 2023.
"Our auditors concluded that CAR's financial management of its grants and gifts was appropriate," Gary Nicksa, BU's chief financial officer and treasurer, said.
Kendi always denied wrongdoing.
"As I have said from the beginning, the restructuring did not come from financial distress brought on by financial mismanagement, and the team of auditors validated this truth," Kendi said.
He is BU's Andrew W. Mellon Professor in the Humanities and a College of Arts & Sciences professor of history.
Kendi continued: "We sought to put in place a new financially sustainable structure that will support CAR's mission for the long term. We are glad to have this financial inquiry behind us and a financially sustainable model ahead of us."
Next, BU will inspect the center's grants to ensure it has followed the reporting processes. Gloria Waters, vice president and associated provost for research, will oversee the review.
Also on the agenda, BU will examine the center's operations, which will involve hiring an outside firm to interview staff to learn more about the workplace culture and climate under Kendi's leadership.
Looking to the future, BU said the center would operate with about half its original staff size and utilize fellows in residence for projects and programs instead of staff and faculty when the school finishes the center's restructuring.
Kendi, a scholar on race and an activist, is the author of the international best-seller How To Be An Antiracist. He founded the Antiracist Research and Policy Center at American University in 2017 before Boston University recruited him in June 2020 amid national protests over the killings of George Floyd, Breonna Taylor, and Ahmaud Arbery.