Here's How Much Blac Chyna Is Paid For an Hour Club Appearance
Get them stacks!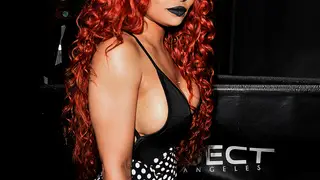 Blac Chyna is making serious bank for simply showing up at places.
According to theJasmineBRAND.com, the model-turned-reality star is reportedly being paid $15,000 for club appearances, and one of her most recent allegedly proved this to be true.
The site reports that, over the weekend, Chyna was reportedly paid 15 stacks for hosting a party at Project LA. Take a look at the promotional flyer the model posted to her Instagram account, below:
Making this even more bizarre, Chyna, who reportedly attended with her rumored new man Mechie, stayed for only an hour before bouncing.
See how much Chyna made for returning to the strip club with BET Breaks, above.