Chaka Khan Says She Was Disappointed Over Kanye West's 'Through The Wire' Sample, Claiming It Made Her Sound 'Like A Chipmunk'
She also says she hasn't spoken with the rapper/producer since the song dropped in 2003.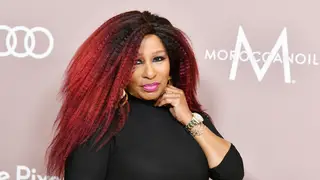 Chaka Khan is doing some reflecting regarding Kanye West and is voicing her displeasure over her voice being sampled in a way that she claims makes her sound like a "chipmunk" on the rapper/producer's hit "Through The Wire" released almost two decades ago.
The legendary singer/songwriter's voice can be heard on the song in a very high-pitched octave. It's something she recently voiced her displeasure with.
Speaking Good Day DC, Khan was asked if she's since heard from 'Ye after all these years regarding the famous sample.
"I'm not looking to hear from Kanye, either," she told the news outlet. "No, I've not heard from him and I'm not looking to hear from him. That's what he did. That's what he did with his music. I was upset about sounding like a chipmunk, 'cause he didn't put that when he asked [if] he could use my, sample my song. He didn't mention that he was gonna speed it up three times its normal speed."
Khan added that had West revealed his plans to her while she was writing the song, she may have rejected his request. Previously, she called the sample "insulting" and "stupid."
Watch the full interview segment here.