Timbaland Claims R. Kelly Is The 'King Of R&B'
The Norfolk, Virginia producer spoke with 'Club Shay Shay' about the topic.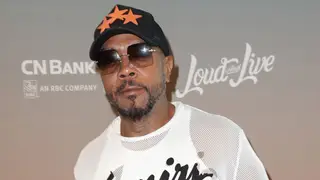 During a recent conversation with Shannon Sharpe on his Club Shay Shay podcast, Timbaland claimed that R. Kelly is "the King of R&B."
The accomplished producer from Virginia made the declaration with a few caveats, noting the topic is a loaded one where he says people have to separate the artist from their art.
"R. Kelly's the king of R&B," Timbaland stated in the discussion, which was started by the NFL Hall of Famer. "We all know that, man. And it's funny, I'm glad you talk about that, because I be having talks, everybody jump when you say R. Kelly. I'm like, 'So we just gonna ignore his music that he gave us, that we all jam to?' No, we can't do that. His art is his art, I ain't gonna bash the man's art. Don't mix music up with personal. Music is a feeling, it stands alone. Music is something that don't have no race, it brings people together. It don't have no drama with it. It is a place of enjoyment, a feeling, so don't bring drama into music. Leave that outside."
This disappointed some listeners with Timbo's take, considering he worked with Aaliyah and that Kelly is currently serving a 30-year prison sentence from a New York sex trafficking conviction. In Chicago, he currently faces additional sex trafficking, child pornography and other federal and civil charges that could add decades of more prison time to his total.
Also during the pod episode, Timbaland discussed his struggles with addiction and more. Listen below.