Octavia Spencer Looks Forward to Dressing for the Oscars
The actress says she will accentuate the positive — her cleavage.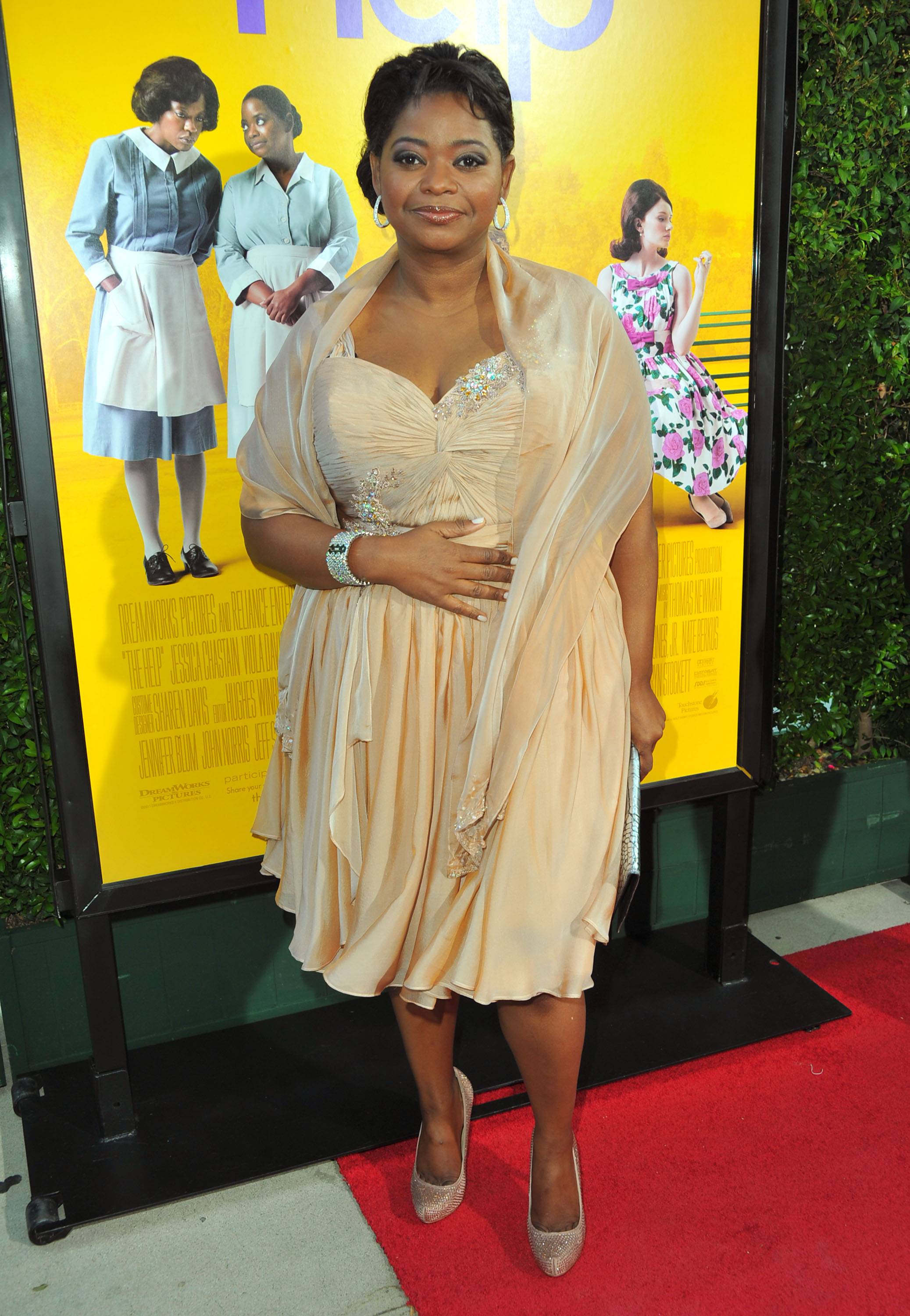 Octavia Spencer has already won a Golden Globe for her role as Minny Jackson in The Help and now the actress has been nominated for an Academy Award for Best Supporting Actress. Apart from the excitement of being recognized for her talent, Spencer is also looking forward to dressing up for the big event.
"For me, it's about comfort and looking good for you," she tells People. "I don't need to wear a dress that a size-two woman can wear. I don't need to show a lot of skin. I have more skin than a size-two woman!"
Spencer also understands what works for her body type and knows how to dress her curvy figure.
"It's just about accentuating the positives and blurring the negatives," she says. "I want to accentuate the positive, which would be cleavage — even though it's saggy cleavage, it's cleavage! — and give myself an hourglass."
The fashion designers on her wish list currently include Tadashi, David Meister and Adrianna Papell because they "really know how to cut for more soft figures" and perhaps some accessories from designer Judith Leiber and jeweler Neil Lane.
"I'm all about being loyal to the people who gave me free clothes for the publicity tour when there was nothing in it for them.... I love that the other people are clamoring but when I needed something, they weren't there," Spencer says.
"My mom always taught us to dance with the one that brought you," she adds, "so I'm going to dance with the ones that brought me."
Check out what Spencer will walk the red carpet in when the 84th Annual Academy Awards airs live Sunday, February 26 on ABC.

BET.com always gives you the latest fashion and beauty trends, tips and news. We are committed to bringing you the best of Black lifestyle and celebrity culture.