History Alive! Rev. Dr. Martin Luther King Jr.: The Last Five Years
Historian John W. McCaskill and the Smithsonian NMAAHC take us through the final years of Dr. King's work in a special video.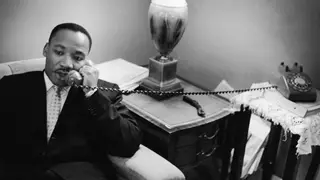 Arguably, the most studied period of Rev. Martin Luther King Jr.'s life was the last five years. Leading from the March on Washington to his assassination, the intensity of his activism only increased as he took on voting rights, worker rights, the Vietnam War and became internationally known for his leadership. 
In the video below, historian John W. McCaskill, who brings historical events to present-day audiences through his "History Alive" series, outlines King's final years and talks about the permanent impact. He joins the Smithsonian National Museum of African American History and Culture to make the presentation.