Huge Surprise: White Models Still Dominate Magazine Covers
New study shows almost no improvement in diversity.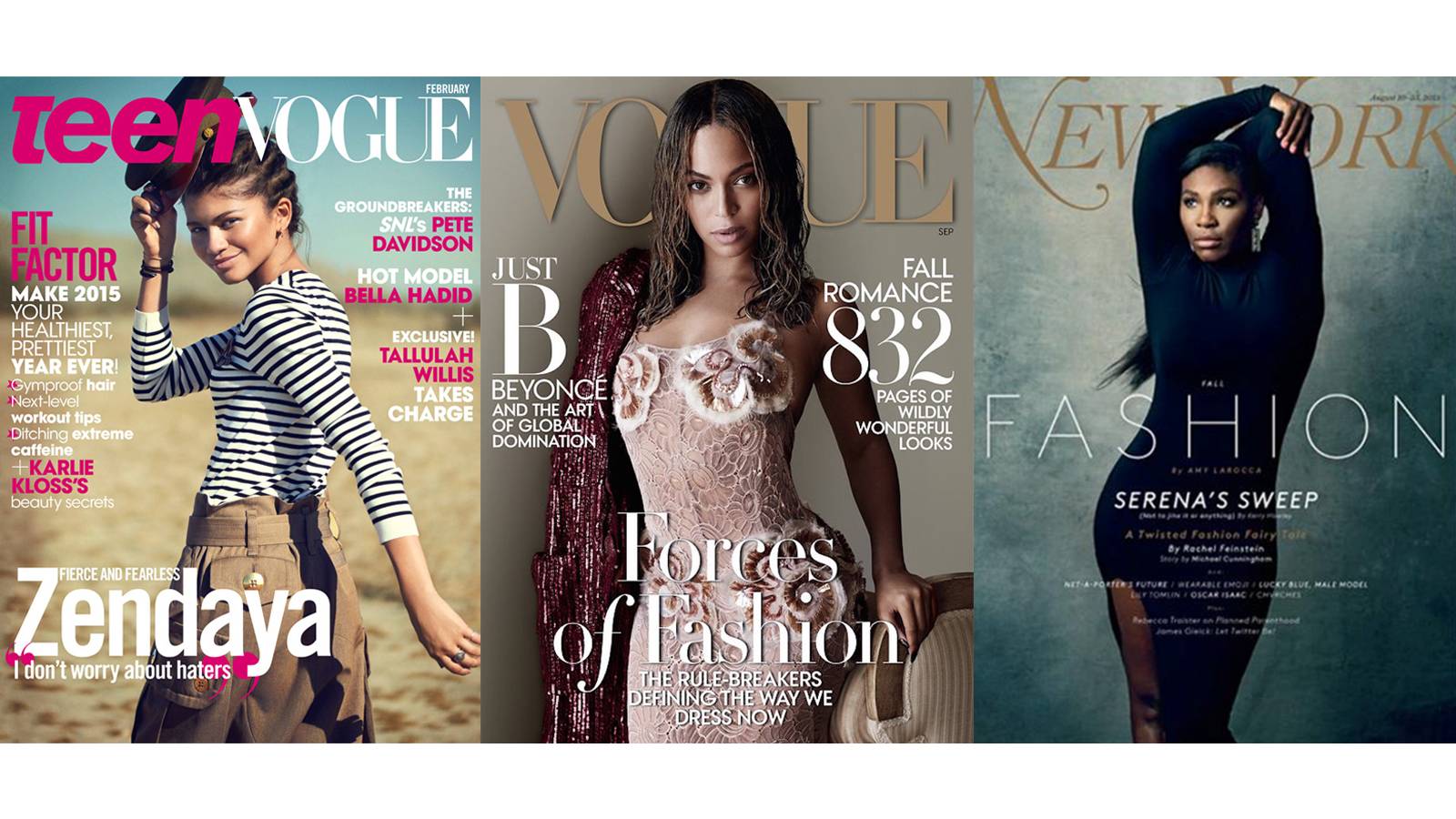 Brace yourselves for some breaking news: a new study shows that not much progress has been made to diversify magazine covers in the past year, and that white models and celebrities still dominate the newsstands.
According to a study done by Fashionista, the diversity of celebrities on the covers of U.S. publications for 2015 was almost the exact same as 2014, going up only by the tiniest incriment — and that, too, only happened because one less major magazine cover was published this year. This year, 27 out of 136 covers featured non-white models, while last year it was 27 out of 137, accounting for a minimal increase from 19.7 to 19.8 percent.
InStyle made the biggest strides in the diversity of its cover stars with five out of 12 featuring women of color — Kerry Washington, Mindy Kaling, Zoe Saldana, Eva Longoria and Sofia Vergara. But big publications like Nylon and Harper's Bazaar still only included one non-white model the entire year. Reese Witherspoon nabbed four covers this year, two of them for Glamour.
Of course, this comes as no surprise to anyone with eyes who cares about representation of minorities in the media. 
Check out the full survey, complete with title-by-title breakdown, here.
(Photos from left: Teen Vogue, February 2015; Vogue, September 2015; New York Magazine, August 10, 2015)