Chingy Says Transgender Relationship Rumor Ended His Career
"Right Thurr" rapper lost a record deal due to lies, he says.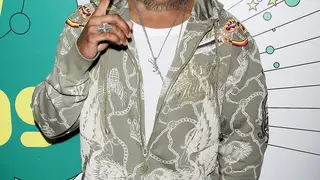 It's been years since "Right Thurr" rapper Chingy made headlines for rumors that he was in a romantic relationship with transgender model Sidney Starr, and now the St. Louis rapper is speaking out about the incident, which he says ruined his rap career.
In a recent interview with Vlad TV, Chingy blamed not only Starr but people who believed and spread the rumor. "It goes to show you that that person who nobody knew had that much power to come out and say one negative thing about me and a whole mass of people just instantly took to it. And they didn't have not one piece of evidence," he said.
"I lost a deal cause of that… It was sad to me. Because it was so much bad publicity around it…I've never been through a sabotage situation like that. And it was so fabricated and false."
Although Chingy confirmed that he and Starr were not intimate, he did recall meeting her while she was performing as a backup dancer at a Ludacris concert in Chicago. The Jackpot rapper said that she was wearing body paint and on stage with other women for promotional purposes when she asked him for a photo. 
"I thought she was a fan. I thought it was a young lady who was a fan. She seemed pretty cool. I took the picture," he explained. But things took a turn for the worse, and he was blindsided by the relationship rumors. "Two years after that, I see something come out of some bull crap about this transsexual person was in a relationship with me. I was just like everybody else. I didn't have a clue at what this person was talking about."
Since then, Starr issued an apology to Chingy admitting to lying about the relationship. "I met him as a fan because I was a backup dancer," she said in a videotaped apology. "Chingy didn't know anything about me. He didn't know my background. He didn't know I was transgender. I just need people to know that the things I said about Chingy weren't true."
It looks like Chingy is ready to move on and possibly get back in the studio, because he said he has forgiven Starr for damaging his career.
 (Photo: Scott Gries/Getty Images)