Commentary: Correcting a Blemish in the Criminal Justice System
President Obama provided clemency to eight people who were sentenced under old, harsh guidelines in what many hope will lead to more.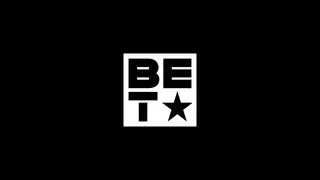 With one presidential order, President Obama has taken a firm stand in addressing the patently unjust system of justice when it comes to penalties in drug cases, particularly how that system treats African-American offenders.
The president this week commuted the sentences of eight federal inmates who were convicted of crack cocaine offenses under old, onerous sentencing guidelines that created stark racial disparities. The prisoners had been in jail for no less than 15 years and nearly all of them were sentenced to life in jail.
Obama is using the weight of his office to push for a fairer system of justice that has historically given unduly harsh sentences for people convicted of offenses involving crack cocaine, which has been a steeper reality than for white users of powered cocaine, which is punished with lighter and shorter sentences.
In fact there was a 100-to-1 disparity in the sentencing between infractions involving crack cocaine versus powdered cocaine. Those disparities in sentencing were addressed in large measure by the Fair Sentencing Act, which was passed by Congress in 2010. Yet there remain thousands of inmates languishing in jails who were sentenced under the older guidelines.
"If they had been sentenced under the current law, many of them would have already served their time and paid their debt to society," the president said in a statement.
"Instead, because of a disparity in the law that is now recognized as unjust, they remain in prison, separated from their families and their communities, at a cost of millions of taxpayer dollars each year."
It was a welcomed and bold move for a president who has not been particularly active in using his constitutional powers to provide clemency or pardons.
The president's move was an important symbolic one that delved into a longstanding problem in a criminal justice system that is far harsher on African-American and Latino citizens. But it would be even more important if this were the first step in addressing the broad range of disparities in sentencing. Of the eight offenders granted clemency by the president, seven are African-American, which is consistent the fact that 80 percent of all crack cocaine offenders sentenced in 2012 were Black.
The number of people who are victimized by unfair sentencing is vast, far more than these eight individuals. The organization Families Against Mandatory Minimums estimates that there are nearly 9,000 inmates in federal prisons who are serving sentences for offenses involving crack cocaine before the federal laws were changed.
Michael Fauntroy, a professor of political science at Howard University made the case strongly.
"It's an important development. But it would be even more impressive if this were a development beyond these eight people," Fauntroy said. "If, two years from now, they are the only people who have benefited from this clemency, then I don't think there is much to celebrate beyond the happiness of these eight people. If this is the only shoe that drops, it's not as big a deal as it could be. It could be so much more."

The opinions expressed here do not necessarily reflect those of BET Networks.
BET National News - Keep up to date with breaking news stories from around the nation, including headlines from the hip hop and entertainment world. Click here to subscribe to our newsletter. 

(Photo: REUTERS/Kevin Lamarque)