50 Cent Weighs In On Ray J, Fabolous Fight
Another account of the bizarre altercation is revealed.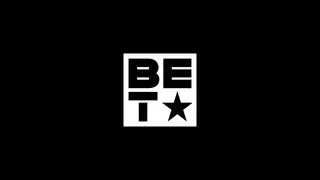 (Photo: Al Bello/GettyImages)

50 Cent the peacekeeper? Apparently hip hop's most notorious trouble starter was the person who stepped in to calm tempers during the much-publicized altercation between reality star/singer Ray J and Brooklyn rapper Fabolous.
In an interview with New York's Hot 97 radio personality Funkmaster Flex, Fif shared his version of the now infamous thrown down between two unlikely combatants. While Ray J and Fab have both told two very different accounts of the fight, 50's side lends some truth to both stories, but reveals the fight was hardly as action-packed as Ray J remembers.
The G-Unit general confirmed that Ray J and Fabulous did have words at The Palms Hotel after Brandy's little brother approached "You Be Killin' Em" rapper about some jokes he made on Twitter. As previously reported, Ray was upset that Fab poked fun at him for playing "a concert" in boxer Floyd Mayweather's living room during an episode of the HBO docu-series 24/7.
According to 50, as he was greeting Fab backstage at The Palms' concert center, Ray J approached the rapper in an aggressive manner.
"Ray popped off like 'I told you my people's wasn't going to be happy with all that,'" 50 recalls the singer saying in reference to the Twitter comments. "Fab was looking at him [Ray J] like he was crazy."
From there the altercation turned physical and 50 said her stepped in to break it up. As for the bloody beaten Ray J alleged he gave to Fabolous, 50 said it didn't exactly go down like that. It was more like Ray J swung and missed on the punch he claimed he delivered.
"I'm not saying Ray J is lying, they did get to start moving in the hallway but I got in between both of them," 50 said. "If he [Fabolous] got punched in the face he wouldn't have went on stage [to perform] with no [sun] glasses."
Asked what might have gotten into Ray J to force him to challenge the rapper, Fif guessed it might have been a dangerous mix of alcohol and ego.
"I think he had a little bit of juice in him," 50 said. "They look at Ray J like you an R&B singer, but that night he didn't feel like he was an R&B singer."
As for rumors 50 was the actual instigator who likely gave Ray J the courage to inciate the confrontation, the hip hop mogul said he was just an innocent bystander.
"If I don't pump you up on purpose its not my fault," 50 argued. "If I pump you up without saying anything because I'm there, how could you blame me?"
In the end 50 thinks both combatants will move on from the situation soon enough.