'American Idol' Will End After 15 Seasons
It's an end of an era.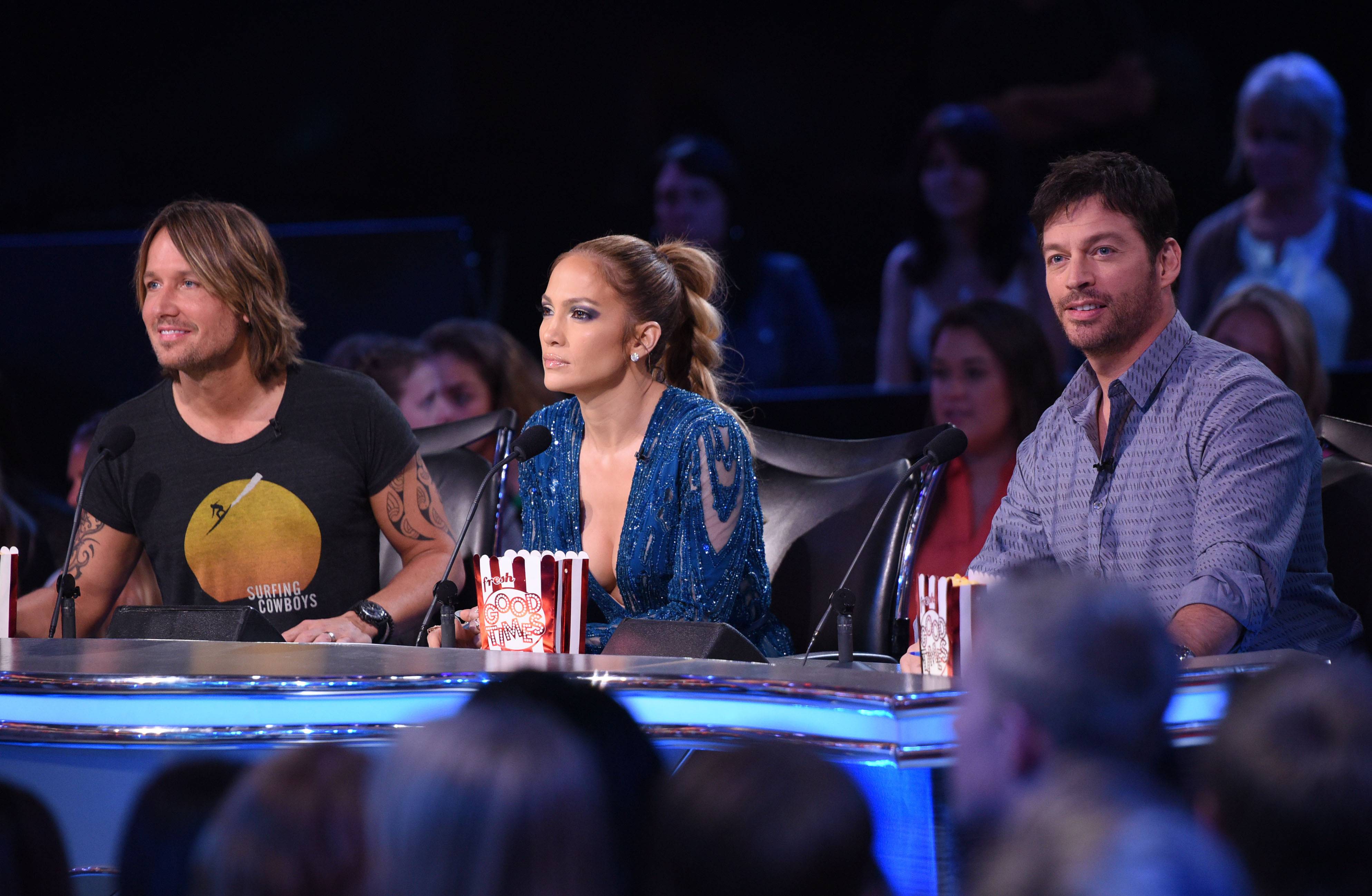 Fox's longstanding reality competition series was widely watched by America, consistently gaining popularity as the years went on. According to the Associated Press, it was the most watched show in America for nine years straight before seeing a dip in viewership. At its peak, the show drew 32 million viewers for one of its finales, which makes Season 13's finale, which drew only 10.1 million viewers, pale in comparison.
Since the show's initial popularity, viewers saw a number of similar music reality programs, including NBC's The Voice, Fox's The X-Factor, and USA's Nashville Star, to name a few. The show's decline might have to do with its competitors. It's also been a while since American Idol had a breakout star for America to fawn over.
American Idol's final run will be a celebratory event. It'll feature the return of host Ryan Seacrest, as well as Jennifer Lopez, Keith Urban and Harry Connick Jr., who all signed on as judges again.
In its 15-year run, Idol  gave us powerhouses in music such as Kelly Clarkson, Jennifer Hudson, Fantasia, Carrie Underwood and Jordin Sparks. The final season will air in January 2016.
BET.com is your No. 1 source for Black celebrity news, photos, exclusive videos and all the latest in the world of hip hop and R&B music.
Click here to subscribe to our newsletter.
(Photo: Michael Becker / FOX)