Cam Cut: Patriots Release QB Newton In Pre-Season Shocker
Although he was New England's starter, he's being replaced by rookie Mac Jones.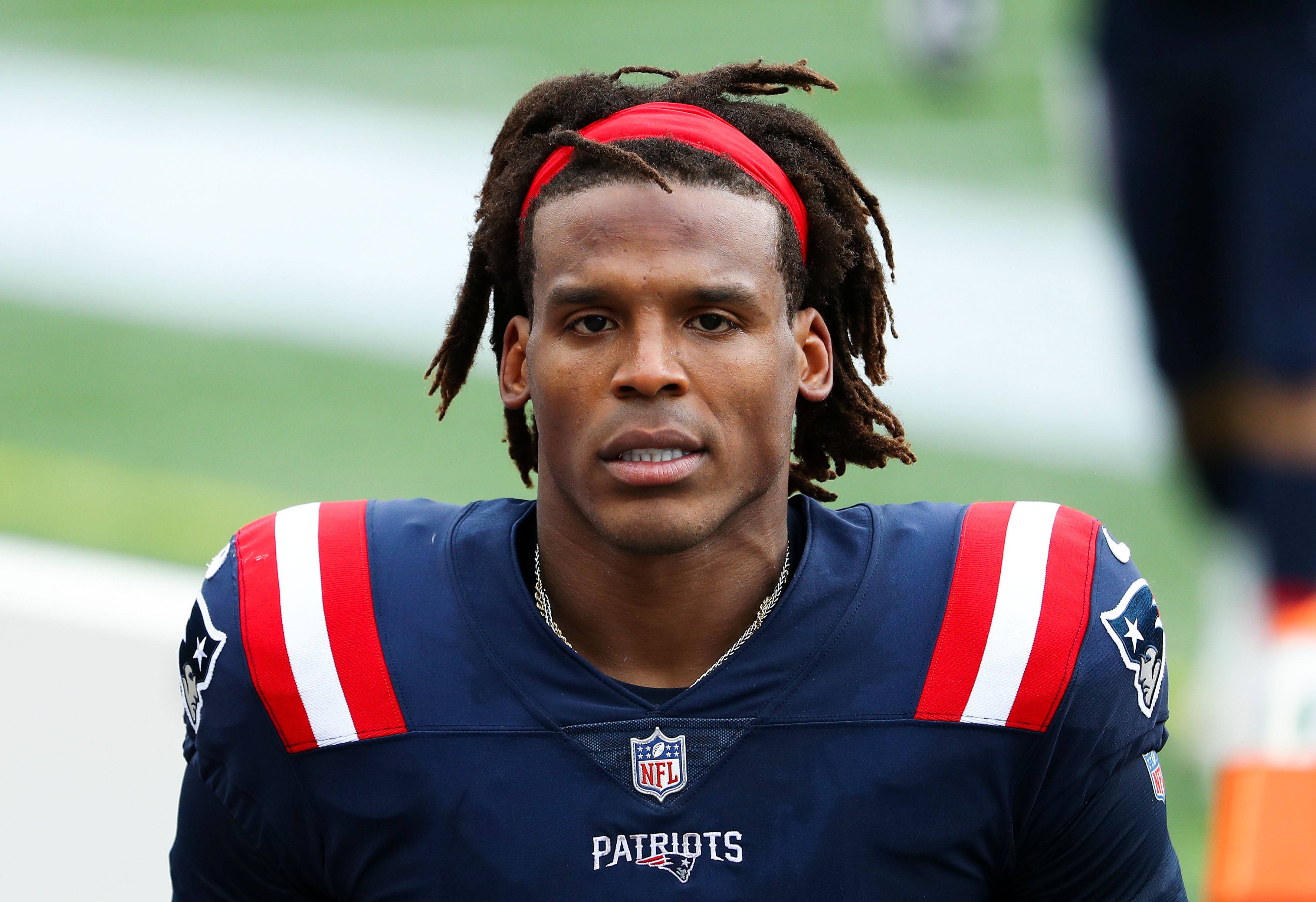 The New England Patriots have officially released Cam Newton, who started for the team in the 2020 season after coming there from the Carolina Panthers.
CBS Sports reports the move comes as all NFL teams are required to trim their rosters down to 53 players by 4 p.m. EST Tuesday (August 31). It also paves the way for rookie Mac Jones to be the team's week 1 starter.
Newton had previously missed practice due to a COVID-19 "misunderstanding," spurring discussion that the former league MVP had not been vaccinated against the virus. A comment about the vaccine furthered those rumors.
"I think it's too personal for each and every person to kind of discuss it. and I'll just keep it at that," he told reporters earlier in August.
Jones is the first quarterback drafted in the first round by the six-time Super Bowl Champions since Drew Bledsoe was selected in 1993. He'll also be the first rookie to start for the franchise since Bledsoe.
During the preseason, Jones largely outshined Newton so it wasn't a sure thing that the 10-year veteran would be the team's starter in 2021. Last year was up-and-down for Newton, who threw for a league-low 2,657 yards among quarterbacks who started a full season, 8 touchdowns and 10 interceptions. The Patriots also missed the playoffs for the first time since 2008. 
Mac Jones was the 15th pick in the 2021 NFL Draft in April.
The Patriots did not disclose Newton's vaccination status in a statement after he was sidelined, but according to league protocols, vaccinated players aren't subject to travel restrictions and are only required to be tested once every 14 days. Players who are not vaccinated are subjected to "daily Covid tests."
Earlier this month, Newton was asked whether he was vaccinated against COVID-19, to which he replied "It's too personal to discuss. I'll just keep it at that."