Tina Turner Wasn't 'Scared of Death' Amid Long Health Battle
Friends of the rock and roll legend are opening up about the "wonderful last part" of her life.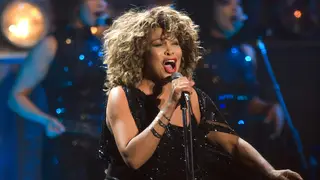 Despite several decades-long struggles with illnesses including hypertension, that threatened her life, rock and roll legend Tina Turner was not afraid of death but instead enjoyed tranquil final years in Switzerland.
Designer and longtime friend Stephen Sills recently sat down with PEOPLE for their latest issues paying tribute to the musical icon. "She told me two years ago, she said, 'Stephen, I'm ready to go anytime. I'm not scared of death. I've had a wonderful last part of life. I've enjoyed it, but I'm tired,'" he recalled in the new interview.
According to the home decorator, Turner battled with dialysis after receiving a kidney from former music executive and husband Erwin Bach. The two wed in 2013 after 27 years of being together.
Sills was set to visit the Grammy Awards winner at her home in Switzerland this spring as the pair would often visit each other, with Turner coming to Bedford, New York. He recalled speaking to her housekeeper several weeks and asking for an update on the star. "I said, 'How's she doing?' He said, 'She's happy, and she's comfortable. Everything's good,'" Sills shared.
Turner died from natural causes on May 24, following a long illness. She was 83.