5 Of The Wildest Quotes From Episode 2 of 'The Murder Inc Story'
There are too many quotes to keep track of, but here are the best!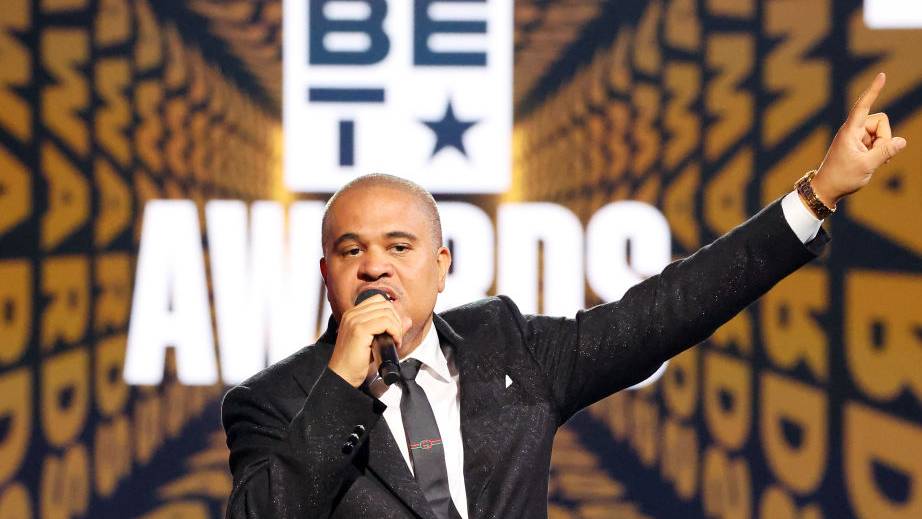 If you haven't heard, Murder Inc is back!
Gotti claims that $100 million will buy him 50 percent of his masters. As for the remaining $200, Iconoclast says he plans to put it toward his future endeavors like the Murder Inc documentary series, which premiered in August on BET.
The Murder Inc Story, which debuted on August 9, features interviews with the group's co-founders Irving "Irv Gotti" Lorenzo and his brother Chris, who recount their experiences during the group's historic run of success in the early 2000s.
Here are some of the wildest quotes from the second episode, which premieres on Aug 16th.
"People were knocking over me and my daughter to get to him"

The second episode of Irv's Murder Inc. doc does a great job dispelling this myth, showing raw footage of the pandemonium his flagship artist brought during his heyday.

Speaking on "Holla Holla", which was the first single off Ja Rule's debut album, Venni Vetti Vecci, his wife, Aisha Atkins, gives an up-close perspective of just how things were at the time.

"It was like, once that music video came out and he didn't have a shirt on, that was it. It was like an overnight success. People were knocking over me and my daughter to get to him," Atkins said.

"If another person tells me "Holla Holla" is my record, I'm going to bite them"

Although he received tremendous commercial success on his first debut single, Ja Rule got a lot of comparisons to other artists in his era.

First was Jay-Z, simply because Ja was introduced to the world as a feature on "Can I Get A". The second comparison was DMX, who people thought he sounded like on "Holla Holla".

"X was like, 'he's biting my style,' and I'm like, 'dog, no he's not, stop,'" Irv said explaining DMX's issues with the single. "'If another person tells me "Holla Holla" is my record, I'm gonna bite them," Irv said continuing his DMX impersonation.

"I was the first girl on the Murder Inc bus"

Contrary to popular belief Lavita "Vita" Raynor – not Ashanti – was the first lady of Murder Inc and she was not shy about letting people know in the second episode of the doc.

First appearing in the iconic 1998 Hip Hop movie Belly, Irv Gotti had the idea of re-creating Vita's look for her female-empowerment anthem "For Everybody" and eventually signed her to the Murder Inc imprint.

"I always felt like Irv felt like I was Hype's [Williams] because he brought me to the situation but I always respected both of them to take me where I needed to go," she said. "I went with Murder Inc. instead of Universal records. I was the first girl on the Murder Inc bus," she continued.

"This is the softest album I've ever heard"

Melody and singing are now a staple in today's hip-hop but such wasn't the case in the late '90s to early aughts. And while Method Man and Mary J. were the true pioneers to introduce the sound of rap and r&b lyrics, Ja and Murder Inc took it to another level, with tracks such as "Between Me and You" featuring Christina Milian, and "I'm Real" featuring J.Lo and countless others.

Only, Lyor Cohen, who was one of the main heads at Def Jam, didn't see the vision.

"I go in the office, I'm amped. I'm thinking this is an amazing album," Irv says recounting bringing Ja Rule's debut to Lyor for the first time. "So I play the album for them. Lyor: 'This is the softest album I've ever heard,'" Irv said continuing the story.

"This isn't good enough. Our narrative is to keep it grimy and remind people it's not pretty out here," Lyor said of the situation himself.

Irv would end up doubling down on his and Ja's work to prove Lyor wrong, which ultimately ended up working in their favor.

"I was like that J. Lo was lying"

Between the success of "I'm Real" and "Ain't it Funny", many felt J. Lo and Ja should have collaborated more. In the second episode of the doc, however, Irv explains why the relationship between J. Lo and Murder Inc went sour.

Already angry and high due to Sony taking his other artist off the smash hit "Ain't It Funny", Irv was in no condition to properly speak to Elle Magazine when J. Lo sent them his way for quotes on her cover story.

"So, I hang the phone up and literally about in two minutes – mind you I'm on 10 and high, which isn't a good mixture – the phone rings and it's Elle magazine. "They asked if "I'm Real" is about Diddy. J. Lo told them it wasn't and I was like 'yes it is. J. Lo is lying," Irv said.