Justin Gatlin's Former Coach Is Accused Of Offering To Supply And Administer HGH Knowing The Track Star Overcame A Doping Scandal
Here's what a "shocked" Gatlin had to say about firing Dennis Mitchell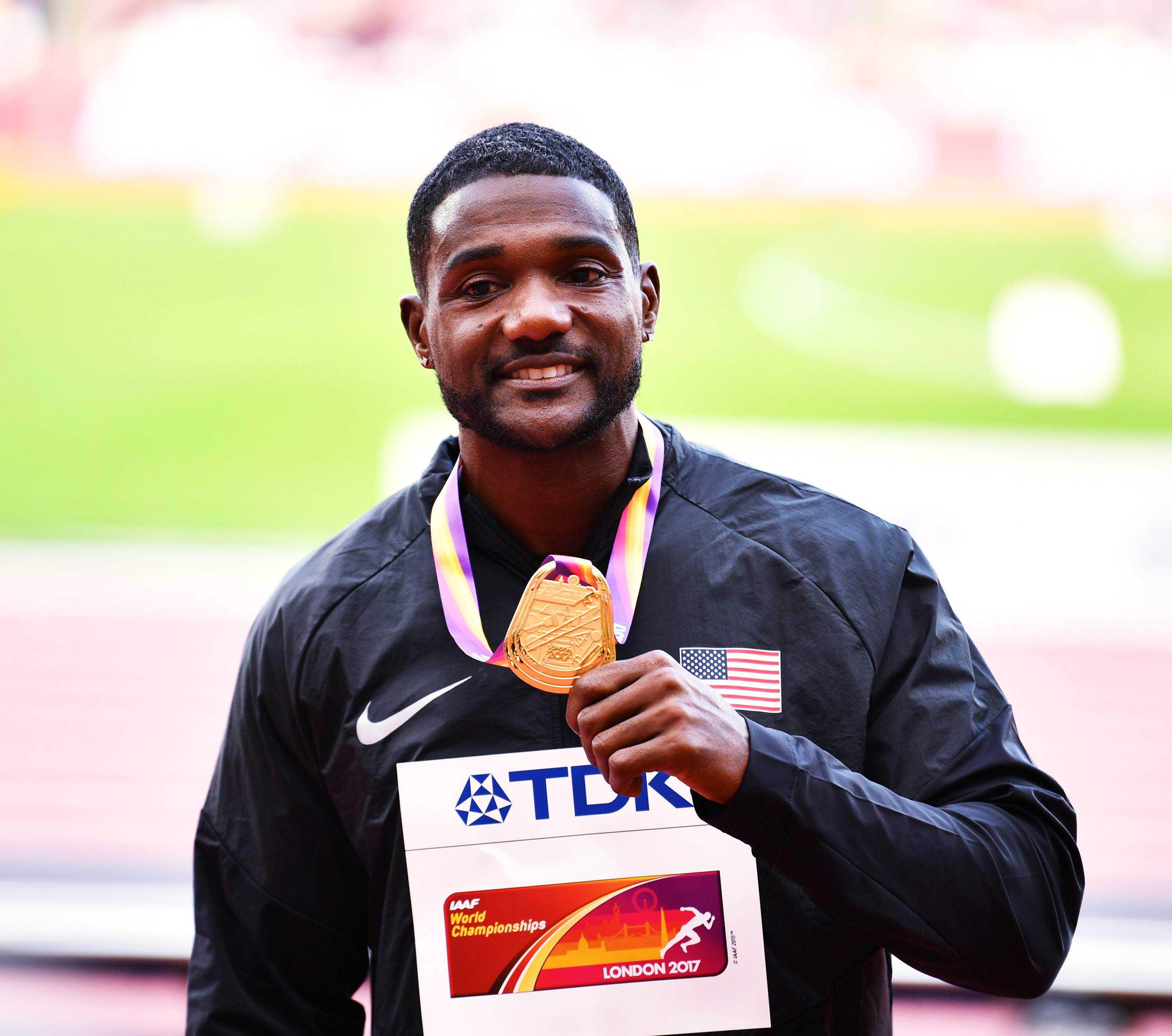 Now, Gatlin is embroiled in a different scandal, as he fired his coach, Dennis Mitchell, after an undercover investigation revealed that Mitchell offered to supply and administer HGH and testosterone.
The Telegraph sent a reporter, who went undercover as a movie producer, to Gatlin's Florida training camp, where the website claims Mitchell and Robert Wagner, an agent who worked for Gatlin, offered to supply and administer HGH and testosterone. They reportedly claimed that the use of banned substances is widespread in track and field and that "designer drugs can't be detected."
And it was all recorded by The Telegraph.
The explosive report paved the way for the United States Anti-Doping Agency and the Athletics Integrity Unit for the International Association of Athletics Federations to launch an investigation into Mitchell, Wagner and Gatlin.
"Investigations from tips and whistleblowers play a critical role in anti-doping efforts," a USADA spokesperson told The Telegraph. "We are presently coordinating with the Athletics Integrity Unit in order to investigate these claims fully."
Gatlin took to his Instagram account to proclaim his innocence in the matter, vowing that "I am not using and have not used PEDs."
It will be interesting to see USADA's findings after its investigation concludes.
BET Sports News — Get the latest news and information about African-Americans in sports, including weekly recaps, celebrity news and photos of your favorite Black athletes.