The 'Gary From Chicago' Oscar Meme Is the Gift That Keeps On Giving
The show's surprise guest had Twitter absolutely lit.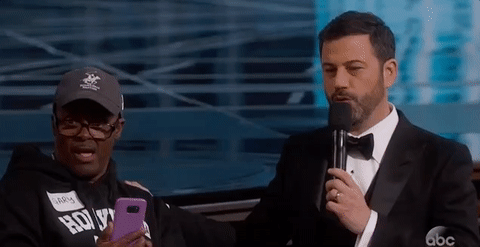 When the Academy Awards roll around, viewers expect to see the biggest stars awarded for their best work. What we don't expect is to watch a star born during the ceremony. 
During one of host Jimmy Kimmel's bits, where Hollywood tourists were brought onto the stage, 'Gary From Chicago' captured the hearts of millions.
See the best tweets honoring Chicago's newest Black icon.
Watch now Academy Award-winning actress Viola Davis talk about how her role in Fences taught her about love and marriage with BET Celebs, above.