You'd Be Surprised by Who Tom Hanks's Super Talented Son Chet Hanks Really Is
There's more to the actor than you think. Find out more about him here.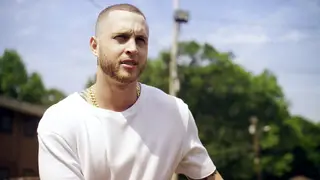 Learn more about the Tales actor below.
He and Former President Obama Share the Same Birthday

His birthday is August 4, 1990, to be exact. 

He Acted In a Film Based on Popular Fashion Dolls

He Has a True 'Love & Hip-Hop' Story

He Attributes His Seemingly Hard Exterior to Getting Picked On

Go to the 22-minute mark here. 

He's a Rapper

You can rate his bars right here. 

He's Strong AF and Managed to Beat a Drug Addiction

He's been sober for two years. See him talk about it in detail here. 

He Credits His Daughter as the Reason He Changed His Life

Watch his emotional, heartfelt confession.