Jussie Smollett Found Guilty Of Lying To Chicago Police In Alleged Hate Crime Attack
The former 'Empire' actor is facing up to three years in prison.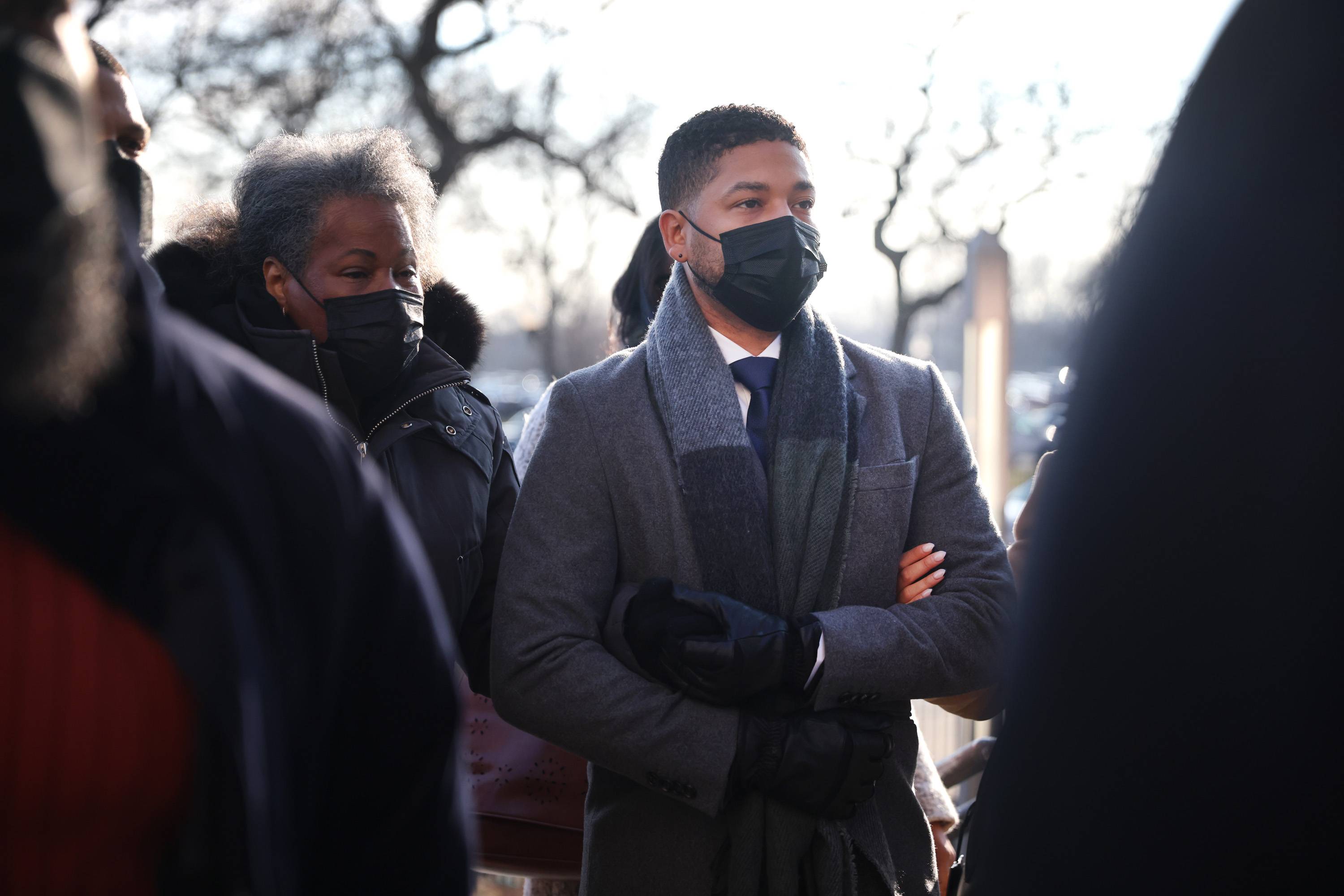 A jury has found actor Jussie Smollett guilty of making a false report to the Chicago police about being a victim of a racist and homophobic attack in 2019.
According to CNN, the 39-year-old was found guilty on five counts of felony disorderly conduct. He was acquitted on one count of felony disorderly conduct.
on Jan. 29, 2019, the former Empire star alleged that two men assaulted him in a racist and homophobic attack while he was returning home from a sandwich shop in Chicago. Smollett claimed that he was beaten, called racist and homophobic slurs,  and had a rope put around his neck.
After accusations that he staged the incident, Smollett was charged with 16 felony counts, but eventually all charges were dropped by District attorney Kim Foxx.
However, in February 2020, a Cook County, Ill. grand jury indicted Smollett on six counts of making false reports to police. 
Special Prosecutor Dan Webb claimed Smollett hired brothers Abimbola and Olabinjo Osundairo to stage the alleged attack. In their testimony, the Osundairos corroborated the prosecution's theory. They said Smollett crafted the scheme for publicity and paid them $3,500 to stage the assault.
Smollett denied that accusation from the witness stand and said the $3500 was for fitness training. Smollett also alleged the brothers sought a payoff from him to change their testimony.
The defense team's witnesses included Smollett's publicist and Empire showrunner Brett Mahoney. They disputed the prosecution's theory that Smollett's motives were to get publicity and to avenge the studio's apparent inaction to a threatening letter Smollett received.
Webb built his case against Smollett on testimony from several Chicago Police Department officers, including Detective Michael Theis who explained how investigators used surveillance footage to track down the Osundairos. The brothers told the police that Smollett recruited them to stage the attack. The police also used GPS data and cell phone records to confirm their story, the detective testified.
A security guard named Anthony Moore testified that he signed a statement that said he saw two people running from the scene of the attack and one was "possibly" a Black man. However, Moore stated he felt "threatened" by the special prosecutor "to put something out there that I didn't see."
According to the Associated Press, Smollett is facing up to three years in prison, but such a sentence is unlikely since Smollett doesn't have a criminal record and no one was seriously injured. A sentence of probation and community service is expected.