Former Officer In Breonna Taylor Case Pleads Guilty To Falsifying Search Warrant
The 26-year-old EMT was shot and killed in her home in March 2020.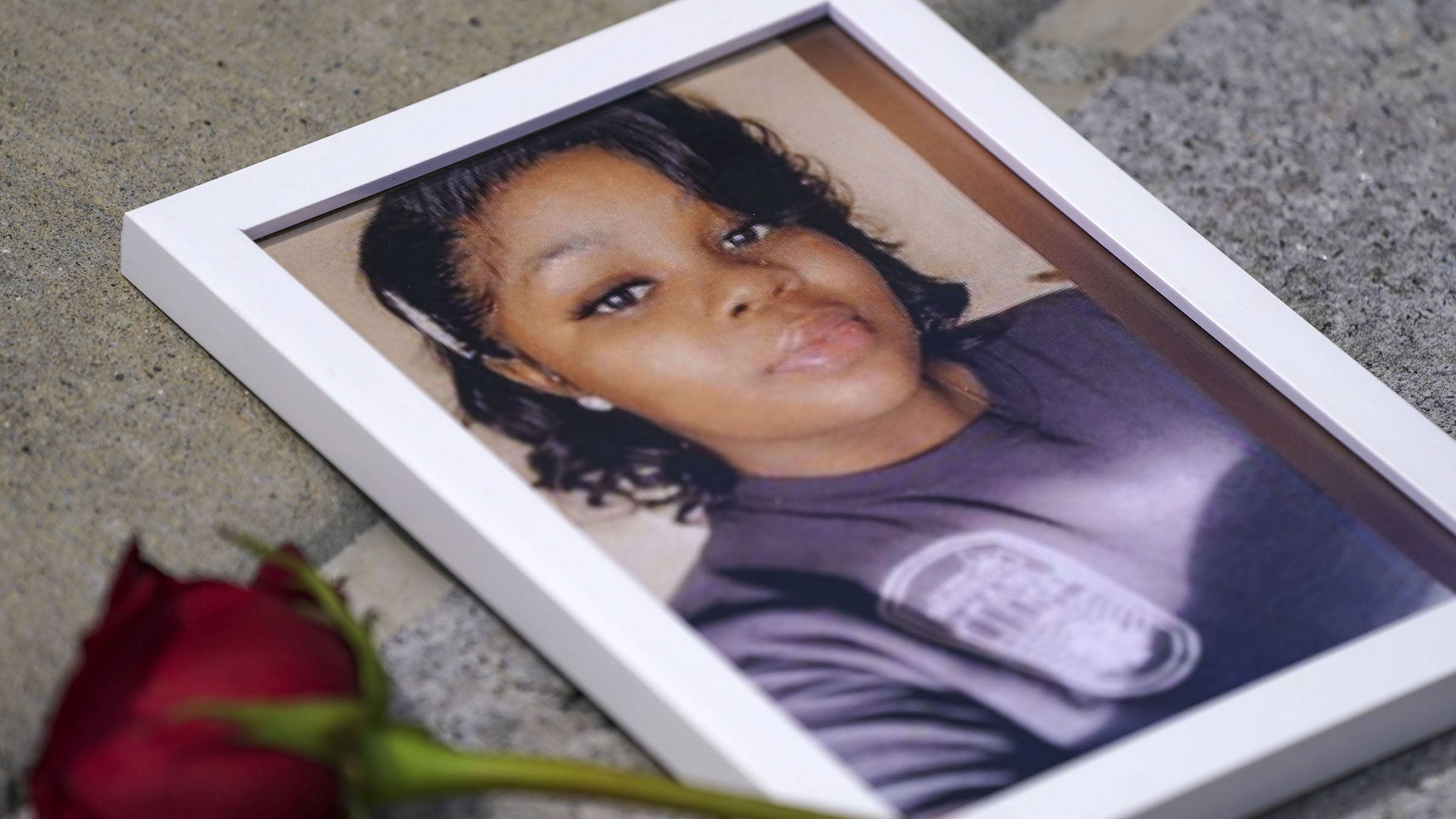 One of the former detectives involved in the investigation of the March 2020 death of Breonna Taylor pleaded guilty to falsifying documents in that case.
On Aug. 22, according to USA Today, former Louisville Metro Police Detective Kelly Hannah Goodlett pleaded guilty to one count of conspiring to violate Taylor's civil rights by assisting to falsify an affidavit for the home search. Goodlett, 35, will be a witness at the trial of her former colleagues.
The outlet reports the 35-year-old pleaded guilty in U.S. District Judge Rebecca Grady Jennings' courtroom with Taylor's mother, Tamika Palmer, present. Goodlett's sentencing tentatively is scheduled for Nov. 22 and she is facing five years in prison, fines up to 250,000, and three years of supervised release.
In addition, Joshua Jaynes, another ex-detective, was fired after it was alleged he, along with Goodlett, lied on the search warrant used when police forced themselves into Taylor's apartment during a botched raid on March 13, 2020. According to The Louisville Courier-Journal, former Detective Brett Hankison and two other officers, who are still working for the Louisville police department, are also facing federal charges. The charges include federal civil rights offenses, unlawful conspiracies, obstruction offenses and the use of excessive force.
The indictment also alleges that Jaynes and current LMPD Sergeant Kyle Meany knew the affidavit contained false information, left out important facts, used old leads and then covered up the fact that they falsified the warrant and lied to investigators. It also claims that they knew the LMPD officers would be armed when executing the search warrant creating a dangerous environment for anyone living in the home.
The second indictment charges Brett Hankison, 46, with civil rights offenses for firing his service weapon into Taylor's apartment through a bedroom window that was covered with blinds and a blackout curtain resulting in unconstitutional excessive force while acting as a police officer. Hankison also fired shots through a sliding glass door that was covered with blinds and a curtain, where his bullets went through the wall of Taylor's home and into the apartment next door. Earlier this year, Hankison was found not guilty of wanton endangerment related to his shooting into the neighbor's apartment during the raid. He was the only officer charged at the state level in connection with the case.