Jeezy Denies Illuminati Affiliation
CTE chief explains Seen It All album cover, says "do not get art and creativity confused with ignorance."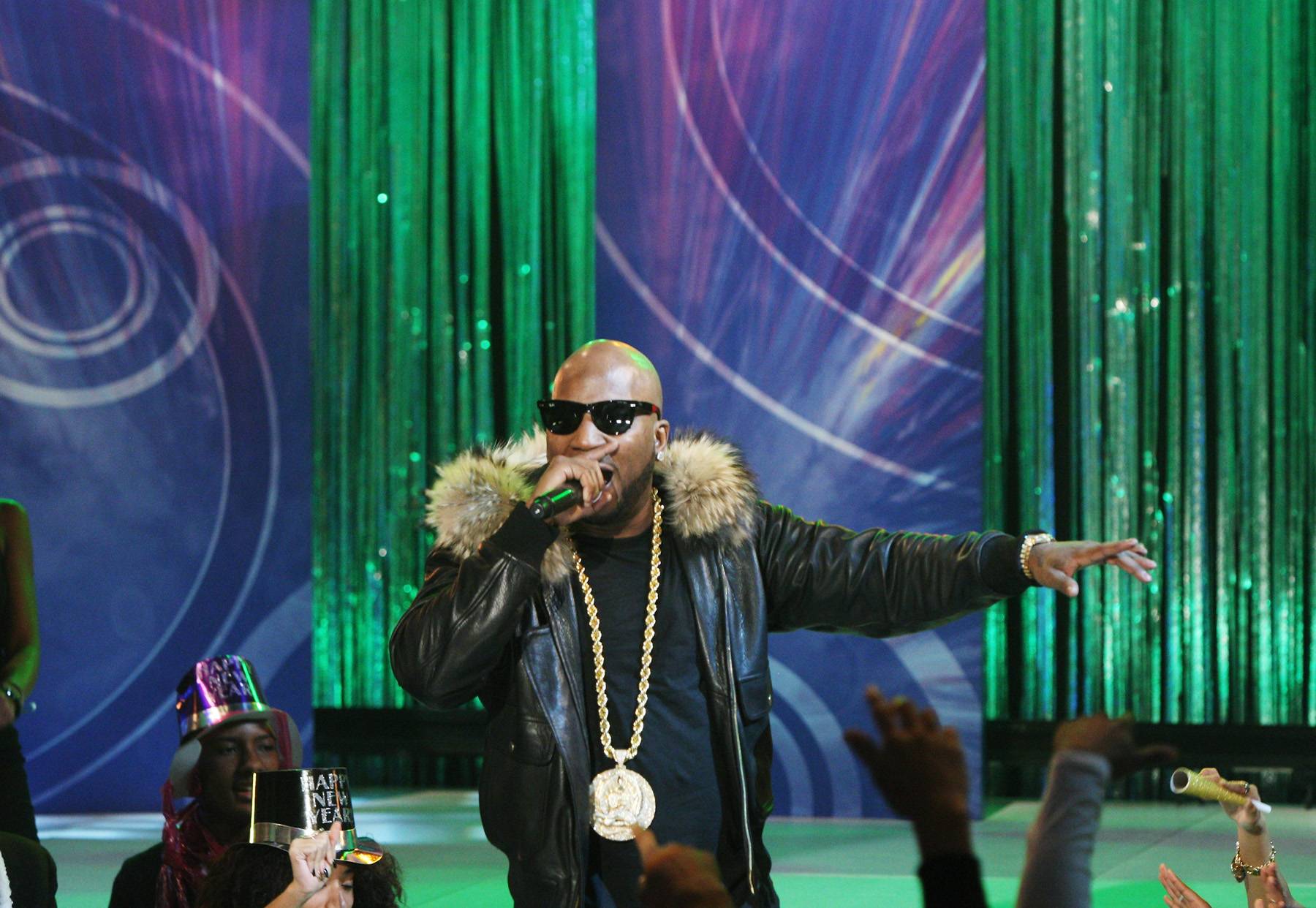 Jeezy is the latest rapper with a rumored affiliation to the Illuminati, which he denies. The chatter stems from the artwork of his upcoming fifth studio album, Seen It All, featuring a black cover and a crest with an eye embedded in a triangle. The image is similar to the symbol found on U.S. currency.
During an interview with Mina SayWhat for Power 99 Philly, Jeezy explained that the cover art isn't a show of solidarity with the secret society. He actually just wanted to use a crest, not support the Illuminati. "Let me say this first and foremost, do not get art and creativity confused with ignorance," Jeezy advised. "I am a hard-working, God-fearing man. I have no idea what an Illuminati is and really don't give a damn, 'cause It has nothing to do with me."
The "vision" Jeezy said, was to "do something different" and "bigger" than he's done before. "It's kind of a dark album, so I just wanted to have that kind of mystique about it," he said. "Something you wanted to keep as a collector's edition. Even when Pac  – not to compare – but when Pac did Makavelli and he put himself on the cross, it was just like, that's how he felt. He felt like it was him against the world, him against all odds. He put himself in that mind state. That's just how I feel. I feel like I'm bigger than music."
With the new album, the CTE founder is in a different space. "I feel like I'm a leader," he continued. "I can do that. I don't wanna stand in front of a Lamborghini and give you another picture of me [with] five chains on. That's wack for me. I'm nine years in the game, 10 years in the game, I'm trying to push the envelope a little bit. But I tell you this, the album cover is whatever, but when you open that album and play that album, we ain't gon' have this conversation, you feel me? That music is A-1."
Fans can take a listen for themselves when Seen It All comes out September 2. 
BET.com is your #1 source for Black celebrity news, photos, exclusive videos and all the latest in the world of hip hop and R&B music.
(Photo: Bennett Raglin/Getty Images)