People Think Toni Braxton and Birdman Are Dating
Rumors ignited after the two were spotted backstage at Braxton's concert.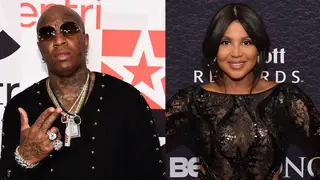 Birdman apparently wants more than "respeck" put on his name. More specifically, he has his eye on one very talented R&B singer.
As reported, Toni Braxton and the Cash Money co-founder were spotted together after Braxton's recent concert in Brooklyn, igniting rumors that the two have been low-key dating. 
The pair allegedly have a history, namely sources saying that they have been close for years, so it's interesting that the two have yet to confirm dating rumors. 
TMZ is reporting that the two have been hoping to keep things on the DL, but we all know that's easier said than done when you're in the spotlight. 
Maybe both love and respeck is in the air this spring…