Snoop Dogg Buys Former Label Death Row Records
He says the move will create "immense, untapped" value.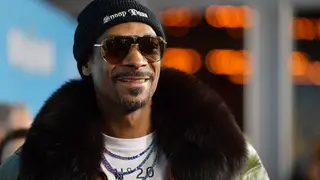 In his latest business move, Snoop Dogg has reportedly acquired the record label he used to be signed to back in the 1990s.
According to The Wrap, the Long Beach rapper, entertainer and entrepreneur bought Death Row Records from MNRK Music Group, controlling investment firm Blackstone said on Wednesday (February 9).
"I am thrilled and appreciative of the opportunity to acquire the iconic and culturally significant Death Row Records brand, which has immense untapped future value. It feels good to have ownership of the label I was part of at the beginning of my career and as one of the founding members," Tha Doggfather in a statement, according to The Wrap. "This is an extremely meaningful moment for me. I would like to personally thank the teams at Blackstone, MNRK and especially David Kestnbaum, who worked collaboratively with me over several months to make this exciting homecoming a reality. I'm looking forward to building the next chapter of Death Row Records."
The news comes just days before Snoop is scheduled to take the stage at Sunday's Super Bowl Halftime Show alongside Dr. Dre, Eminem, Mary J. Blige and Kendrick Lamar.
Snoop Dogg released his debut album Doggystyle under the label, which was co-founded a year earlier by Dr. Dre and Suge Knight. Among other albums released under Death Row include classics The Chronic by Dre and Tupac Shakur's All Eyez On Me.