Sheryl Lee Ralph Gets Real With Parents About Sex Talks and HIV
The actress asks parents to think about their child's sexual health.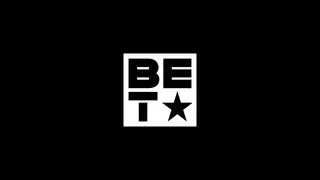 World AIDS Day was December 1, but that doesn't mean that promoting education and awareness about HIV/AIDS isn't a year-round effort. Actress Sheryl Lee Ralph founded the D.I.V.A. Foundation in 1990 to use the arts as a means of imparting information with the public and "transform the way people think about HIV and AIDS." In a recent interview with MadameNoire.com, Ralph talked about how parents can start a conversation on the matter with their children and why she decided to build her foundation.
"I created the D.I.V.A. Foundation around HIV and AIDS awareness because as an original company member of Dreamgirls on Broadway, I stood witness to what I call such an ugly time in America," Ralph said. "I saw my friends get sick and die. Some of them got sick and just dropped dead and people just turned their backs on them as if they hadn't been their friend, as if they hadn't been their family and I said, "You know what? We just have to find some way to do better.'"
Ralph also had a few things to say about being proactive by using protection each and every time, and she urged parents to strip away the shame of talking about sex with their kids. "First of all, get used to saying it in a natural way. Stop thinking of it as that sex thing, you know? It's everywhere, so let's think of it as one of those natural things that happen in life. And if you're going to do that, then take care of yourself. Put yourself first. Protect yourself." 
As for those parents who want to stick their head in the sand and pretend their children are pristine virgins, Ralph urged them to stop and do their kids a favor by being open, honest and clear about the risks and preventative methods for HPV, the virus that can cause cervical cancer.
"Mothers, stop thinking about this as opening the doors to sex for your daughters. Don't you want your daughters to have some sex at some part in their life? Sometime in their life? You can't always choose it. They don't always wait until they're married so err on the side of her good health. Get her that Gardasil virus shot," she said.
"And don't think sex stops with your daughters alone," Ralph continued. "Your sons must be vaccinated as well. They need Gardasil as well because one transmits to the other.
To watch her entire interview, click here.
Click here to win a trip to the Super Bowl Gospel Celebration in Phoenix, AZ, plus 4 tickets to the Big Game.
BET.com always gives you the latest fashion and beauty trends, tips and news. We are committed to bringing you the best of Black lifestyle and celebrity culture.

Click here to subscribe to our newsletter.

(Photo: FayesVision/WENN.com)