Black YouTuber Forgives Racist Who Said He Was In A 'No N-Word Zone'
"I pray that he understands that this is not okay."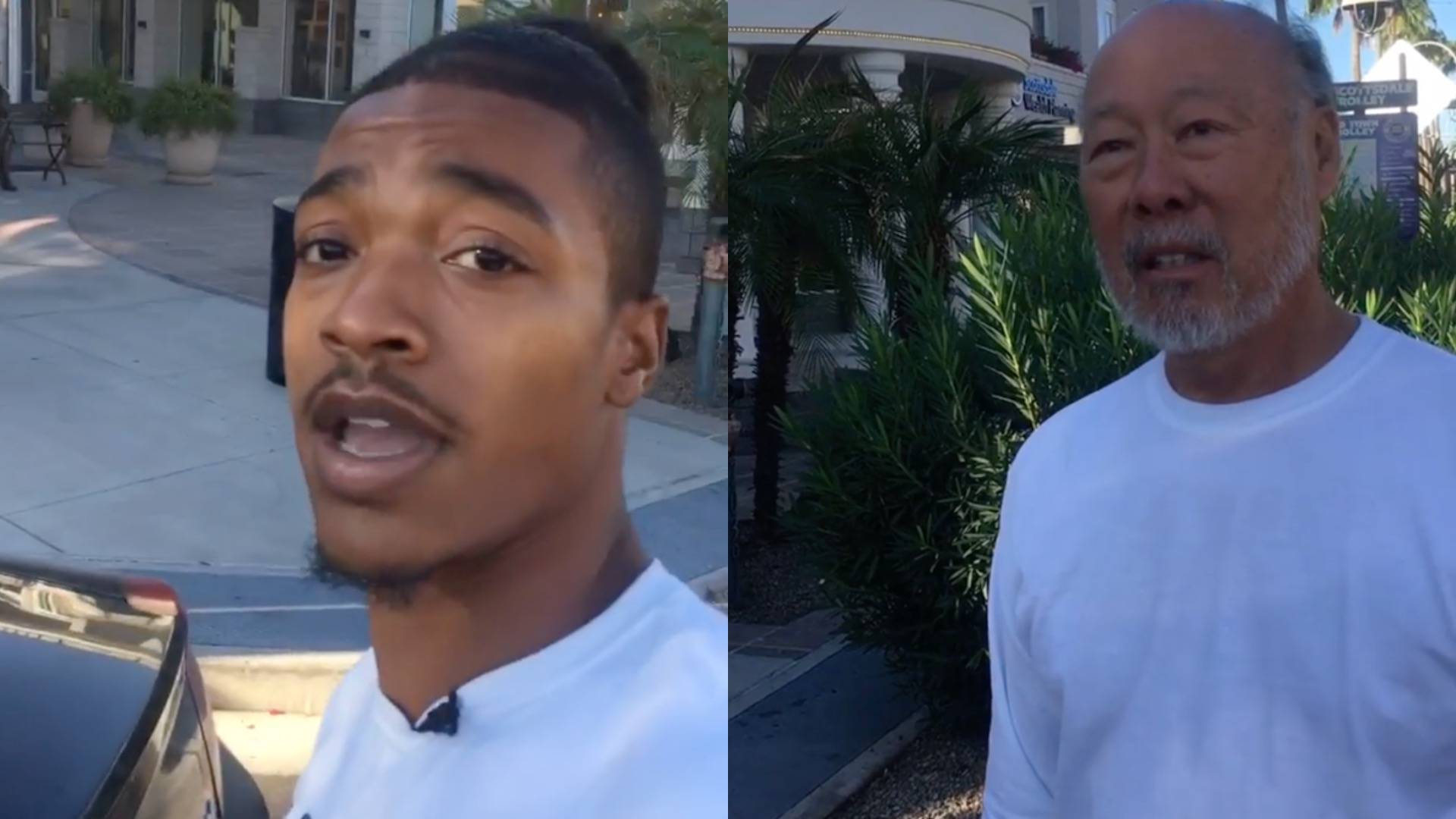 Paul Ng went viral after he was seen on camera telling YouTuber Andre Abram that he was in a "no N-word zone" in Scottsdale, Arizona. Abram has now forgiven him.
The YouTuber told TMZ on October 29, "I forgive him about the situation, but moving forward I pray that he understands that this is not okay. This is not okay."
He continued, "That was a very vulnerable situation...as you can imagine, people are doing reactions and I'm seeing it on the news, so it's constantly replaying and I have to relive this situation frequently."
Abram also added, "He's been prosecuted, he lost his job, and he's getting penalties to the furthest extent. I feel like he's dealing with the things that he should, the penalties that should come with his actions."
He is willing to meet one-on-one with Ng.
Watch the interview with Abram below:
In the October 24 viral video, Ng, a real estate agent at Sotheby's, walks up to Abram and his friend and starts questioning their right to be on a public street.
"You know what? We've had problems here," Ng says, then admits "I'm a racist. I'm a racist."
"This is a no n***** zone," Ng subsequently says twice.
Watch the original video below:
Russ Lyon Sotheby's International Realty quickly fired Ng.
He was also arrested and charged with two misdemeanor counts of disorderly conduct and released last weekend.