Commentary: There Are Many Faces of LGBT People of Color
As we move toward a more progressive world, it's important to open our minds to the fact that gender expression isn't uniform, but multifaceted.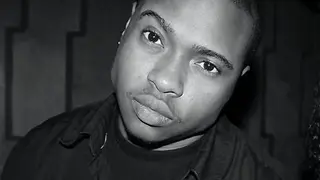 (Photo: Courtesy of Tiq Milan)
As we move forward toward a more progressive world and new ways of thinking, it's important to open our minds to the fact that gender expression isn't uniform but multitudinous.
Each day, as an educator at the Hetrick-Martin Institute (HMI), the LGBT youth services organization, I am happily reminded of the diversity of the LGBT community. It is here where we discuss the dreams and aspirations of the youth in our programs. Blackness and LGBT don't exist in a bubble.  We are a multiplicity. We know that the stories of our lives are just as varied as our complexions.
As part of my work with the HMI, I have encountered countless Black transgender and gender non-conforming youth who migrated from the South after being thrown away, ostracized and shamed because of how they define themselves and express their gender. The effect this has on our young people is staggering. Many of them are homeless or marginally housed. Without support, education or income, they turn to sex work to survive — then to drugs for comfort.
Leaving these kids to fend for themselves and isolating them from the whole of the community doesn't just affect them, it reflects on us. No one should be shamed or isolated because of how they represent themselves. I've known some LGBT youth that were smart, insightful, and full of potential, but that potential can't be manifested without love and acceptance. We don't want to miss out on the opportunity to develop another Janet Mock, Laverne Cox, or dare I say, Tiq Milan.
I would not be the man and mentor I am if it wasn't for the acceptance and love of my own family and community. We all have an obligation to love and protect each other, even if we don't quite understand each other. Let's make room at the table -- bridge the gap.
Tiq Milan has been an advocate in the LGBT community and writer for over 10 years. He was featured in Live Out Loud's national visibility campaign, "The Home Coming Project" and was a cast member of MTV's I'm From Rolling Stone. He currently is an educator at The Hetrick-Martin Institute.
The opinions expressed here do not necessarily reflect those of BET Networks.
BET National News - Keep up to date with breaking news stories from around the nation, including headlines from the hip hop and entertainment world. Click here to subscribe to our newsletter.