No Mercy: Bobby Brown Is Suing Nick Gordon for Killing Bobbi Kristina
The late music scion's father wants justice.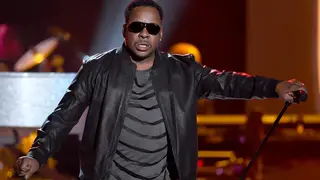 Bobby Brown is seeking justice, and won't stop until he gets it.
Bobbi Kristina Brown's father has joined the ongoing wrongful death lawsuit against Nick Gordon. The $10 million dollar suit blames Gordon for Bobbi Kristina's death. 
Brown has been very vocal about his belief that Gordon is responsible for his daughter's untimely death, and will now join the legal attack against his one-time presumed son-in-law. "Ms. Brown died due to a violent altercation with Defendant (Gordon) after which he placed her in a bathtub, unconscious, after he injected her with a toxic mixture," the suit alleges.
Brown's name was reportedly added to the lawsuit just two days after the conservator, Bedelia Hargrove, refiled a motion "for monetary sanctions and other relief against Gordon on ground of his complete disregard of the court and lack of response."
The addition also comes shortly after Gordon appeared on Dr. Phil, where he opened up about his relationship with the late Bobbi Kristina. Gordon remembered how discovering his girlfriend's body "was literally a nightmare all over again," he said. 
In the past, Gordon's attorney has said that that Gordon is innocent of both murder and wrongful death charges. In fact, Gordon's attorney Jose Baez said he "tried to save Bobbi Kristina's life."
Watch BET Breaks above for a recap on the allegations of abuse the music scion faced before her untimely passing.