Motorola Is Bringing Back Their Iconic Razr Flip Phone For A $1,500 Price Tag
Would you consider copping?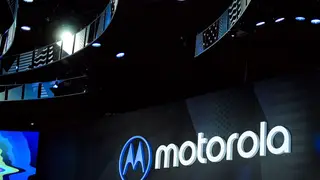 Talk about a #TBT! The iconic 00s flip phone that is the Motorola RAZR is relaunching, but with a not-so-throwback price tag. Reportedly, this 2019 version will sell for a whopping $1,500 when it launches only on Verizon next month. It's Motorola's first foldable smartphone, and the company is calling it a "design-first" kind of phone which means if you're expecting peak smartphone performance or a powerful battery life this ain't it.
However, if Y2K-era nostalgia with a new school twist is what you're after then look no further!
Here's what you should know if you're seriously considering purchasing the new RAZR:


The phone is 6.2-inches in size, but folded is much smaller—perfectly pocket-sized!


The Razr is perfectly flat when folded: it has no gap. 


The flip phone has a second screen. Closed, the front screen displays the time, makes it simple to respond to texts, and take a selfies. The second screen houses everything else you need.


See what folks are saying about the Motorola RAZR on Twitter:
It's true folding phones are on trend, but the Motorola RAZR aims to give you a 2004 trend wrapped in all the 2019 hype. Would you consider copping?