Lecrae Releases 'Church Clothes 4' To Conclude Long-Running Mixtape Series
Andy Mineo and PJ Morton are among the guests on the project.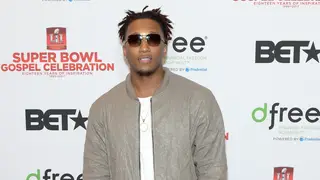 Lecrae is having a full-circle moment as he's released the fourth installment of his Church Clothes mixtape series.
The last of his long-running mixtape series features 14 songs lead by "Spread The Opps" and followed by "Fear Not."
"I'm a child of hip-hop. I grew up with rap music, and God transitioned and transformed me when I became a believer! After that, people felt I didn't belong in hip-hop anymore," the Houston native said of his famed mixtape series via a press release. "The Church Clothes mixtape series helped them understand there's a place for artists like me. If Wu-Tang can spit the 5 percent gems, Kendrick can talk Hebrew Israelites, and Ice Cube and Lupe can declare their Islamic faith, why is there no space for Christian hip-hop artists? So, the first Church Clothes (released in 2012) was about me getting mine off and spitting what's in my heart."
Additionally, the project touts features from Andy Mineo on "Good Lord," while PJ Morton makes an appearance on "We Did It." Other guests include A.I. the Anomaly, Jon Keith, nobigdyl., WHATUPRG, and Jordan L'Oreal.
Lecrae released the first of his Church Clothes mixtapes in 2011 and then dropped the second edition in 2013. 2016 saw Church Clothes 3's release. Church Clothes 4 is the Houston native's first project since 2021's No Church In Awhile with 1K Phew.
You can stream Lecrae's Church Clothes 4 here.