Bobby Brown Blasts the Media for Seeking Bobbi Kristina's Autopsy
He also says criminal investigation of Nick Gordon is still going on.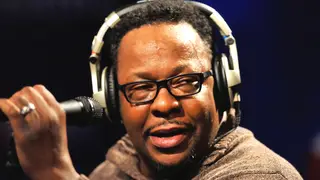 Hours after the cause of Bobbi Kristina Brown's death was revealed by the Fulton County Medical Examiner's office, her father, Bobby Brown, has released a statement, blasting the media for trying to gain access to the personal information before anyone has been held accountable for his daughter's death. 
"First and foremost, 23 years ago today, Bobbi Kristina was born," Brown tells Us Weekly in a statement. "Krissy will always live in my heart and soul. I love my baby girl. For news affiliates to seek and obtain my daughter's autopsy report, before anyone has been brought to justice for her death is mind blowing to me. Please pray for my family." 
Also releasing a statement of his own is the former New Edition frontman's attorney, Christopher Brown, who revealed that the criminal investigation of Nick Gordon for his alleged involvement in her death is continuing. 
"Yesterday, we were informed that two news affiliates were granted access to the autopsy of Bobbi Kristina Brown," he said. "While this action is unsettling, we will continue in our efforts in the civil lawsuit and the criminal investigation... Hopefully, public indictments and prosecution will lead to private healing and closure for Bobby Brown and his family." 
The Fulton County Medical Examiner's testing revealed the young scion died due to "immersion of face in water complicating mixed drug intoxication." 
Watch BET Breaks below for a heartbreaking recap of the abuse she allegedly suffered just before her death: 
BET.com is your No. 1 source for Black celebrity news, photos, exclusive videos and all the latest in the world of hip hop and R&B music.