Blast Off: Karrine 'Superhead' Steffans Throws Serious Accusations at Columbus Short
It goes way beyond just cheating.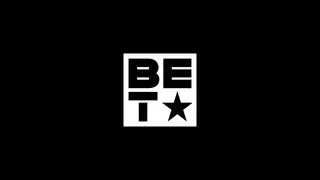 After their dramatic breakup played out of social media earlier this week, Karrine "Superhead" Steffans has once again taken to social media to pour her heart out about her estranged husband Columbus Short. Somehow, in one lengthy Instagram post, she managed to offer him support and put him on blast at the same time.
Steffans felt compelled to share the full story behind their breakup after Short did the same on Sirius Radio yesterday. First, she spills the tea: "Drug and alcohol addiction is a serious issue that affects families and marriages worldwide. It breeds violence and lies, resentment and hate. It hurts. I love my husband and as always, I will and do forgive him for all his poor decisions," she writes. "My husband's issues have been public knowledge for years, and yes, I chose love him anyway. It is my sincerest hope that @officialcshort gets the professional help he needs and I will be there to support him when or if he does."
Next come the threats: "No radio interview he gives can negate the facts. There are photos, audio and police records that point to the truth, all of which I keep closely guarded," she writes. "My hope is that I never feel the need to defend myself publicly against his public rants, accusations, half truths, and lies, for these are the traits of an addict and those dealing with mental illness." 
And finally, the support: "@officialcshort, I love you and I hope to see you on the other side of this. I hope we are stronger and better as individuals, no matter the state of our union. Be well."
Karrine accompanied her open letter with a pic of their marriage license, perhaps as some sort of proof or reminder that they are, in fact, officially married:
Yesterday, short took to Twitter himself to initiate a truce between himself and his estranged wife:
Recap Steffan's whirlwind marriage to the former Scandal star with BET Breaks below:
BET.com is your No. 1 source for Black celebrity news, photos, exclusive videos and all the latest in the world of hip hop and R&B music. 
(Photos from left: La Niece/WENN.com, David Livingston/Getty Images)