BET Partners With JUV Consulting To Present Gen Z 'Coming Of Rage' Digital Summit
Young thought leaders and creatives will share their insights to business professionals on reaching Gen Z consumers.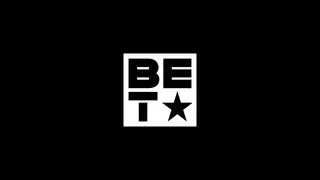 BET has partnered with Gen Z marketing company JUV Consulting and others to present a digital summit on Sept. 30 for marketing and business professionals.
Dubbed "Coming of Rage," the summit's presenters will go beyond traditional business approaches on how to reach Gen Z consumers, who are coming of age in a tumultuous world.
"One does not need to look very hard to see how young voices are fed up with the status quo," said Ziad Ahmed, JUV Consulting's co-founder & CEO. "We are watching many young people being included in decision-making conversations for the first time -- and we are optimistic about the change that will provoke. 
Young thought leaders and Gen Z influencers will share valuable insights about how to turn Gen Z's rage into change.
According to the Pew Research Center, the oldest Gen Zers were born in 1996, growing up in the Post-9/11 era and at a time of historic political polarization after the election of the nation's first Black president. 
Many of them are on the frontlines fighting against police brutality and injustice, as well as an unprecedented climate crisis.
"#ComingOfRage is here to honor that very idea: that Gen Z is not simply coming of age, we are coming with rage -- and we fully intend to fuel our anger into action that makes the world a little bit better," Ahmed added. 
Panels will authentically cover several relevant topics including: the ineffectiveness of performative brand campaigns in the Climate Change, LGBTQ+ Rights, and Racial Justice spaces; How you can't effectively market to Gen Z without hiring diverse young creatives and putting them behind the wheel; plus outspoken TikTok influencers sharing why the Gen Z video-sharing app is a place for raw expression, and an agent for change.
BET president of media sales Louis Carr will deliver the closing keynote. Other speakers include writer and activist Brea Baker, poet Samuel Getachew, and Co-Founder, Freedom March NYC Chelsea Miller amongst many others.