EXCLUSIVE: A Year Later, Rachel Lindsay Gets Super Honest About Love, Fame And, Strangely, Football
America's first Black bachelorette is not afraid of a little conflict.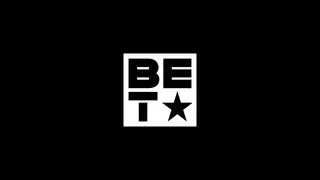 I've been wanting to meet Rachel Lindsay for a while. A year to be exact. The petite 32-year-old broke barriers last summer when she became the first Black Bachelorette in the franchise's (very successful) thirteen-season history. For whatever reason, the powers that be kept us apart, until we both happened to be in Bermuda with online clothing retailer Revolve.
On the sandy shores of the Coral Beach Club, I finally shook hands with the country's most recognizable single lady (sorry, Bey), although after she wrapped her season, she found a man, so I guess she is no longer single. (More on that later.) So sitting in the hot summer sun, we got to talking about everything from fame to football and, of course, fashion.
If you were unaware, Rachel Lindsay is an accomplished lawyer, daughter to a distinguished government official, and if you've seen her, a gorgeous woman. Yes, she's quite a catch, which is essentially why she was so perfectly casted on The Bachelor and, later, as the Bachelorette (2017). But, of course, to be the one Black girl that's ever made it to have her own program, perfection is almost the only requirement. The show, whose popularity (amongst white people) has ruled the zeitgeist for almost two decades, has come under repeated criticism over its lack of diversity. Rachel's casting was the answer to that. As any healthy minded individual would, Rachel had her reservations about doing the show, but she signed on anyway, recognizing her place in history. She tells me, "I said: ''I'm doing this because it's bigger than me.' You know there's never been a girl that looks like me, so I'm doing it because I feel like I can do it well. And then I met Bryan, and I knew in the moment and I was like, 'Oh, my God.'"
Oh, my God is right. Rachel really did manage to defy even her own expectations and fall in love on national television and, quite frankly, her life is drastically different than it was before. Her beau, Bryan, is a smooth-talking Colombian chiropractor from Miami. Their union was met with many comments from the so-called peanut gallery, a.k.a. social media. Many people were in their feelings that she did not choose a Black guy or the sweet Midwestern guy who got cold-feet in front of the cameras. Lindsay says, "You see a show that takes a week of taping for each episode, but you only see two hours of it. So you're only getting -- you get the essence of me, but there's so many things that you don't see at the same time, and it's the good and the bad about being on television. So you know you have to be open to the public criticism that you're going to get and as well as the compliments. They don't really judge me as much as they judge my relationship with Bryan because of how the finale played out or what you saw of it. And so that's been the hardest thing. Now we're 15 months removed from that, so it's different, but in the beginning that was really hard."
The headstrong Taurus is not really phased by the negativity, though. She is sure she made the right choice. I ask her if she knew he was "the One" (capital O, italicized everything). Lindsay laughs. She says, "No, I didn't know, but I knew that he'd go far. He got my first rose, so I knew we would get along, I knew that we would have a good time together. He reminded me of one of my homeboys. You know I knew we would be really good friends, but I didn't know if I could trust him romantic-wise, because he was very charming, and I don't know, I just -- I was just like, How are you here? How are you not already taken up?"
The couple share a home in Dallas where Rachel was living before the show, and she is still a part-time lawyer, but in addition to scoring a match with the love of her life, Rachel channeled her newfound media presence into a dream career. "I majored in sports management, and then I went to law school for sports law. I just couldn't find the job that I wanted, so I was like, OK, well, I'm a lawyer. I'll go back and practice law. So I think a lot of people think, Oh, she's from The Bachelorette, now she just wants to be on TV. But no, sports is a huge passion of mine. I freelance as a sports broadcaster. So I just finished doing ESPN a couple of weeks ago."
Speaking of passions, I have to ask Rachel about her relationship to clothing. We are, after all, sitting on the beach surrounded by girls taking photos of their outfits. Rachel says, "This is fun for me because I'm here with my girlfriends. I've never been to Bermuda, and it's absolutely gorgeous. And that's what's crazy about this, too, I didn't know these things existed before I did the show. I've been opened to this whole new world, and it's exciting. You know, I didn't wear makeup, really, before the show." I had to do a double take, you'd never guess that the woman sitting in front of me was clueless about makeup or clothes. She laughs at the memory. "I had to learn while I was on the show. I just had, like, mascara, pressed powder and Vaseline. I still don't have a full face beat down, but I'm working on it. But then even fashion, I mean, in law, you don't really see it. You know, someone may be wearing a great suit, but you don't see people really expressing themselves through their clothes. I always saw my sister doing it, but I was never really into it until I was brought into this whole new world."
Today, Rachel is wearing a floral print bustier bra top with a matching pair of high-waisted shorts, very apropos for the beach club. On her look she says, "So my go-tos are bodysuits, crop tops, I like to wear a cute little crop top, but then maybe a jazzy pant. I wear a lot of pants. I'm not really into the girly stuff, which is very interesting because the outfit I am wearing now is colors, and it's more girly, and it's out of my comfort zone."
Now that she is a public figure, her comfort zone is constantly challenged. Today, for instance, I don't see her getting mobbed, but I don't doubt that her days are interrupted more than once with eager people asking for photos. She sighs when she is pressed with the challenges of being America's sweetheart. "The notoriety, you know, like nobody knew who I was in Dallas like that. Just to be recognized and kind of having to watch what I do, because it can be captured on social media. Uh, that's a lot. My social media, I think I had 700 followers before, now it's like 800,000. So just I don't know, having this platform in ways that I never thought that I would before. All the attention that comes with it, I didn't watch the show before. I thought people had stopped watching the show at this point, and clearly that's not the case." Still, Rachel does not behave like a wallflower. She's poised and confident, one of the most well-spoken and engaged interviews I've ever had, so it's not a surprise to me that she won over the executives at ABC.
I ask her if she feels the pressure to be more political being such an emblematic Black figure now. She has an incredibly public platform, and while it's not exactly fair, with great power comes great responsibility. Obviously, Lindsay understands this deeply. She considers the question and says, "Yes, I have the urge to [speak out] because I've always been very outspoken and very opinionated, and I say what I feel. And that's also the lawyer in me and the Taurus. It's hard in The Bachelorette world, because you are kind of like this Miss America, you are kind of this princess, and they really don't want you to speak out on those things. You're a figure, it's all about love, but I have never been the Bachelorette who is just going to shut up and look pretty. So if you don't like to hear what I'm saying, look away."