EPIC Carnival Experience Brings Travelers Exclusive Access To Trinidad Carnival
From Barbados to Trinidad, party for days on the Rhapsody of the Seas Royal Caribbean cruise ship.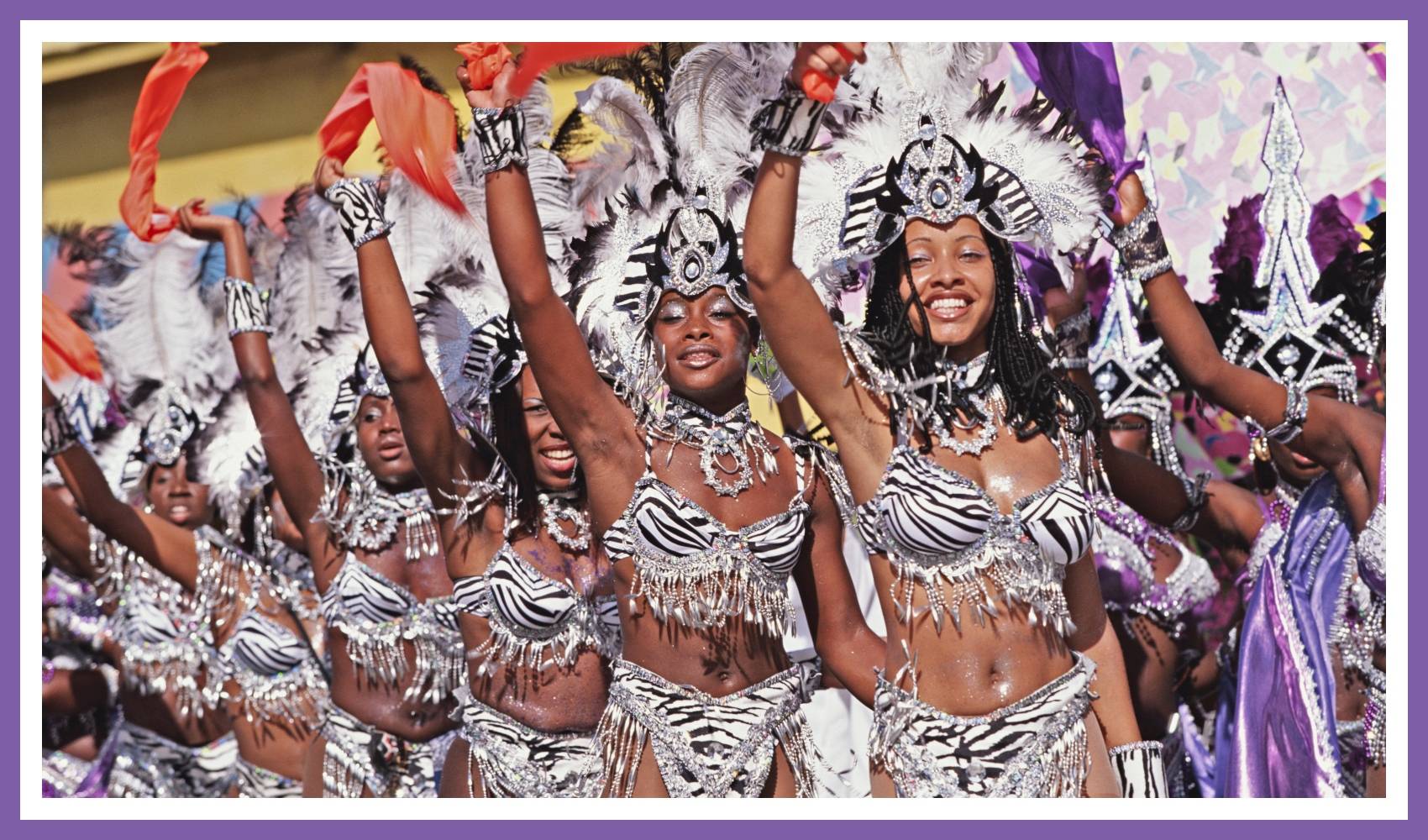 One of the biggest gatherings in Trinidad and Tobago is back. While tickets for the epic celebration aboard the Royal Caribbean Cruise Ship are officially sold out for this year, Epic Carnival Experience promises those who were lucky enough to jump on board  the ultimate, all-inclusive trip and show you "the way" to experience Trinidad and Tobago carnival like you never have before. 
It has been two years since the COVID-19 pandemic postponed the annual gathering, but now The Royal Caribbean ship is finally making its highly anticipated return departing from Barbados on Thursday, February 16. For five days and six nights passengers will enjoy everything Caribbean culture has to offer before reaching their final destination in Trinidad and Tobago for two, full days of carnival. The celebration will end on Wednesday, Feb 22nd.
Epic Carnival Experience founder Johnny Mack came up with this idea over five years ago as a way to get all his family and friends together at the same time for carnival in his homeland, Trinidad.  Mack spoke with BET.com about the upcoming festivities, his Trinidadian pride, and what he hopes the exposure this cruise will bring to the Caribbean island.
"We've never been in a country that promoted tourism or really promoted our carnival to the world," Mack said. "We've been a country that celebrated carnival for us; it's our thing, it's our people."
Mack, who now resides in Hawaii, shared that as Trinidadians have moved over the years to other places in the world like the United States, London, and Canada, they proudly take bits and pieces of their culture and heritage with them. As the influence of the island's culture spreads, he believes a new generation is now learning to come back home to experience carnival for themselves. 
"It's more meaningful to come back to Trinidad to see Carnival, but when they come back, they have a relative or friend or somebody to show them the way. That's what I'm doing with Epic. I want to show you the way to truly experience Trinidad's Carnival."
"I brought the guys who are exporting it so that the  experiences on land would be epic. Now, people are coming to experience the best events in Trinidad for carnival." And since Trinidad doesn't have any all-inclusive hotels, this makes Epic's "Flotel," as Mack likes to call it, "Trinidad's first all-inclusive [hotel]". So you don't have to worry about your food, your drinks; and all alcohol is already included in your package.
"This is your premium exclusive way to experience Trinidad Carnival as if you were a local who had connections and in the know," said Mack. 
"We created this so that we could take Trinidad's Carnival to the world. I'm very proud of our culture. There's no other place in the world that does Trinidad Carnival like Trinidad because we are the birthplace of this vibration, this beauty."
Tickets may be sold out for the experience this year, but there's always taking the first steps to plan in advance for the future. Epic provides vacation packages starting at an estimated $1,900 per person for those looking to book a trip for 2024. It also includes admission to fetes and other festivities with varying costs as add-on features.
Epic Carnivale will be onboard the Rhapsody of the Seas, a Vision-class cruise ship. Guests' will experience several award-winning restaurants, unlimited food and drinks on board, pools, and spacious luxury cabins, like their 1087 sq. ft. "Epic Royal Suite," which hosts a grand entrance and private balcony, a whirlpool, and Baby Grand Piano. Other noteworthy accommodations include concierge service, priority boarding and departure privileges, and dedicated entertainment seating.
For more on non-stop action aboard the EPIC Carnival Experience, visit myepiccarnival.com.