Mario Makes His Case For A Dream Duet With Beyoncé
Mario answers fan questions about what it was like to work on "Empire," why this is the right time for a Beyoncé collaboration and reveals his favorite meditation techniques.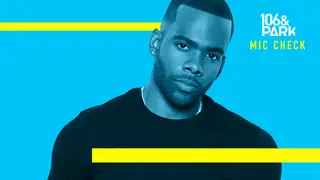 "It's crazy how [at] 18 years old, you know nothing about love. I mean, I don't want to say nothing but not as much as you think you do." Mario is contemplative as he thinks over how far he's come, personally and professionally, since the release of his vintage 2004 love ballad "Let Me Love You."
That song and a litany of hits such as "How Do I Breathe," "Crying Out For Me," and "Breakup" cemented the Baltimore native as one of R&B's leading men in the early 2000s. Now, many of his fans are far past their teens, Mario included.
15 years later, he agrees that he's matured, adopted a much healthier mindset, and found peace with himself. "Happiness is a state of being able to constantly reward yourself for being better and being proud of yourself and loving yourself despite what the world is telling you,"  the 33-year-old told BET Digital.

But if there's one thing that would make his life more complete, it would be a duet with Beyoncé.

"She still is at the top of my list because she's just majestic and her skill set. I feel like we could do amazing music and I'm at the age now where I have enough experience in life to add value to a specific type of song that we could do together," he said.

"And I say this with all confidence, I don't think that there's any male artist besides Luther Vandross that she's worked with that could be a great vocal partner for her on a song like I can."

From anyone else that might've sounded a tad braggadocious but Mario defined an era of R&B with his piercing falsetto and buttery smooth vocals.

But for now, the R&B crooner is content with his forthcoming EP, Closer to Mars, which he plans to release sometime in the summer. Mario described it as a Caribbean-Afrobeat-R&B fusion. "I wanted to really focus on telling stories with this album and having a conversation with my music," he said. 

Hear what else Mario had to say about his album, finding inner peace, and more on the latest installment of 106&Park Mic Check below.