Mariah Carey Opens Up About Ellen DeGeneres 2008 Interview That Outed Her Pregnancy
"I wasn't ready to tell anyone because I had had a miscarriage," the legendary songstress revealed.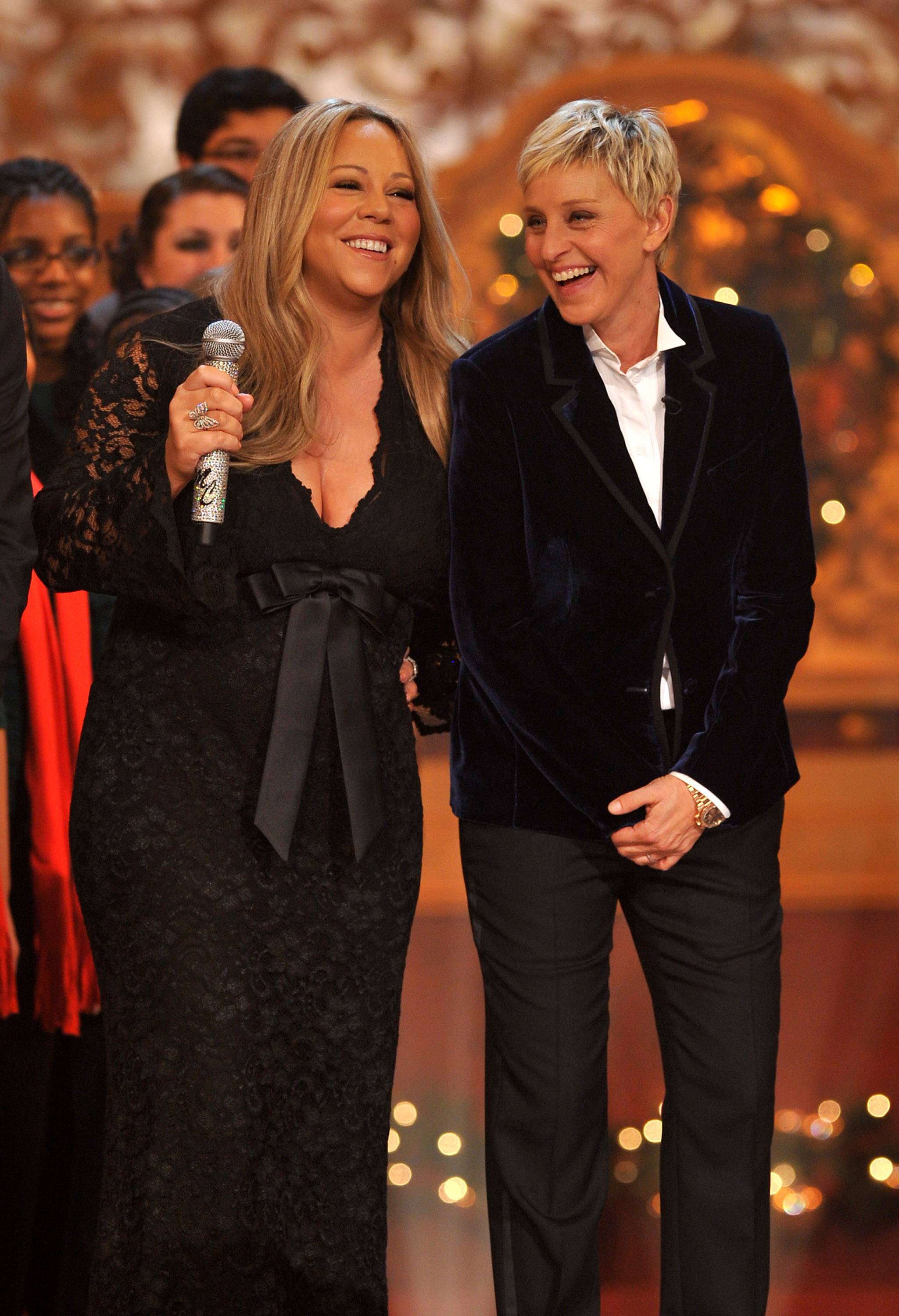 Mariah Carey said she felt "extremely uncomfortable," during her 2010 appearance on The Ellen Degeneres Show, wherein the legendary songstresses felt like she was forced to prematurely disclose that she was pregnant. Carey reflected on the moment in a new interview with Vulture, published on Monday (Aug. 31), while discussing her forthcoming memoir, The Meaning Of Mariah Carey, and her Rarities album project. 
The subject was broached in light of recent allegations that have been weighed against the longtime daytime talk show host accusing her and senior members of her team of fostering a toxic work culture. The way that some of her guests were treated while on the show has come under scrutiny as clips have resurfaced online. One of those moments was Carey's infamous appearance on the long-running talk show back in 2008. At the time, there was speculation that the singer was expecting with her then-husband, Nick Cannon.

At the time, Carey tried to laugh off the subject and move on but DeGeneres proceeded to pressure her to reveal whether or not she was pregnant by offering her a glass of champagne. She challenged Carey "to toast to not being pregnant if you're not pregnant." Carey wryly commented that "this is peer pressure" as DeGeneres poured two flutes of champagne. At first, the singer tried to coyly play off by saying it was "too early" in the day for her to drink, but DeGeneres would not relent. Carey then lifts the flute glass to her lips and pretends to take a sip, prompting DeGeneres to shout out that Carey was indeed pregnant.

Heartbreakingly, Carey later miscarried. Though, in 2011, she and Cannon welcomed twins, Monroe and Moroccan, now 9. 

"I was extremely uncomfortable with that moment is all I can say," Carey said of the moment while speaking to Vulture. "And I really have had a hard time grappling with the aftermath. I wasn't ready to tell anyone because I had had a miscarriage."

While Carey clarified that she isn't trying to "throw anyone that's already being thrown under any proverbial bus," she nonetheless did not find humor in the situation. She concluded her sentiments on the matter by saying that there is an "empathy that can be applied to those moments that I would have liked to have been implemented. But what am I supposed to do?"

In July, WarnerMedia launched an internal probe into the complaints about the work conditions of the The Ellen Degeneres Show. Degeneres has also since apologized to her staff while three producers departed from the show. There has even been speculation that the longtime host might be replaced, but nothing has been confirmed as of yet.