Big Freedia Hotel in New Orleans Coming Soon
The boutique hotel will feature a 60-seat restaurant and music venue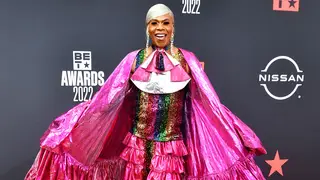 The Queen of Bounce is opening a hotel in the Big Easy and plans to roll out memberships with NFTs. Hotel Freedia will be located at 2114 Decatur Street, a two-story, 4,800-square-foot building in the historic Marigny neighborhood in New Orleans. According to Eater, the venue will also feature a 60-seat restaurant and music venue, but only five guest rooms.
Big Freedia and real estate developer Zach Kupperman are behind the hotel and presented this week at the Nieux Society--a tech and real estate development hub and offered members the opportunity to invest in the venture for the equivalent of $750 in Ethereum (today, $750 equals about 0.47 ETH).
Reid Martin, who manages Freedia, told Eater that the venue will be open to the public, but that the NFT-based memberships will mean "cover-free access to the Hotel Freedia courtyard pool and rooftop hot tub and bar; first-come, first-served access to guest list spots for non-sold out shows, exclusive room rental discounts, and exclusive food and beverage offers."
Fans of Big Freedia know that In addition to being a rapper, dancer, author, and public speaker, she is also a cook and culinary influencer. She has previously held pop-ups up at Cafe Reconcile in New Orleans. Big Freedia has even been rumored to be working on a cookbook. Eater reveals that the restaurant at Hotel Freedia will definitely feature her flavors.
In an interview with Essence last April, Big Freedia described the hotel and restaurant as "a place where people can come if they want to have a cup of coffee in the morning and do some work on their computer, it will also be a great event space for people to come and have dinner." 
Hotel Freedia is expected to open next spring just in time for Mardi Gras 2024.