How Beyoncé's 'Break My Soul' Became a Cultural Reset With the Help of Two Legends
In an exclusive interview with BET.com, Big Freedia and Robin S. share how Beyoncé always pays homage to those who came before her.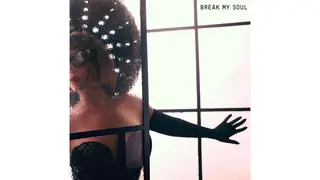 Beyoncé is back. Scales and other measurement forms categorize most global phenomena, but when it comes to Beyoncé's return to the music charts? That kind of magnitude can't be quantified as with anything the songstress does; it's a cultural reset.
Just as many remember where they were when Beyoncé's surprise 2013 self-titled Beyoncé album dropped or the feelings evoked from the first viewing of Lemonade, the same exhilaration happened this summer with the release of "Break My Soul." Most of us have been surprised by recent world events, but perhaps the biggest surprise was the singer's foray into house music with her critically-acclaimed single.
It was just six years ago when Beyoncé advised us to "get in formation" on "Formation" while on the journey to her 6th studio album Lemonade, with the help of Bounce music legend Big Freedia. That recipe, clearly one of success, is something the Houston native has chosen to replicate for her current iteration of world domination. The song opens with Big Freedia's chants, which gradually transform into affirmations as they float in the background throughout the rest of the track. It was a dream come true for Big Freedia to work with Beyoncé again, but she wanted to ensure that Beyoncé was satisfied with her contribution.
"It was a dream come true," Big Freedia told BET.com. "Working with her once was unreal, so when she came back and asked me to work with her again, I was pinching myself. I didn't have a plan except to add something special and unique to the song. This is her song, her project. I just wanted her to like my part!"
While Big Freedia lent her vocals to the anthem's overall sound, Beyoncé assembled even more of an all-star lineup on the backend, including The Dream, Tricky Stewart, and Jason White. As fans and listeners await RENAISSANCE, one has to wonder what some key takeaways were for the collaborators of the biggest name in music set to release her 7th studio album. For Big Freedia, it's Beyoncé's willingness to shine her megawatt spotlight onto other artists to help elevate them.
"I think that there are artists out there who are willing to help others out and help others get put on," Big Freedia said. "I think that's an important part of being an icon like she is but not everyone feels the need to lift up others, you know?"
In addition to Beyoncé's long-awaited return to creating solo music, "Break My Soul" represents her trek into dance and house music with its crisp production and vocals. Throughout her career, the award-winning artist has experimented with multiple genres of music, including R&B, hip-hop, and country. However, as she embarks on the latest 'Renaissance' period of her career and music itself, Beyoncé has revived interest in the house and dance music genres along the way. It's something that Big Freedia is particularly delighted by.
"I think this is the summer anthem," Big Freedia said. "It's about not letting anyone get you down, and it's so perfect for the moment. Dance music is definitely having a moment, which is deserved, and I personally am thrilled about it."
When it comes to paying homage to her musical predecessors, the songstress has relished doing it throughout her career. We've seen Mrs. Carter humbly bestow the women who've come before her with their proverbial flowers, and that's something that hasn't changed with "Break My Soul." The track is a sample from the iconic dance and house music song "Show Me Love," courtesy of house music legend Robin S. The New York native believes that the evolution of music is directly tied to how the artistry of musicians comes together in this way.
"When the Legacies of Artists align themselves, it is not by coincidence; it's purpose-driven. I believe that this is how the evolution of timeless music is passed down as it should be," Robin S. told BET.com "Yes, it feels good to be in this round and to know that my sound, voice, and vibe has inspired the next generations of artists."
As dance music continues to see a resurgence, thanks largely to Beyoncé's sampling of the 90s classic, Robin S. hopes that the dance music community will continue to receive its proper acknowledgment for their musical contributions.
"Statements have been made through song, particularly for the 'dance community,' Robin S. said. "I could and would only hope that finally, our bodies of work and who we are in the dance community--individually and collectively--are seen, recognized, and awarded for what we've contributed for many years to the music industry in general."
As the world welcomes the unveiling of RENAISSANCE, one can only assume one thing — the expected cultural disruption. When Beyoncé released Lemonade, it was during the height of racial and political turmoil, offering the world hope and levity. Now, amid a global pandemic (or two?) and continued tampered race relations, she's doing it again, and if history indeed repeats itself, this will be the cultural reset that the world needs.