Dwayne Haskins 'Drank Heavily' Before He Was Killed By Truck
A report from the medical examiner has been released.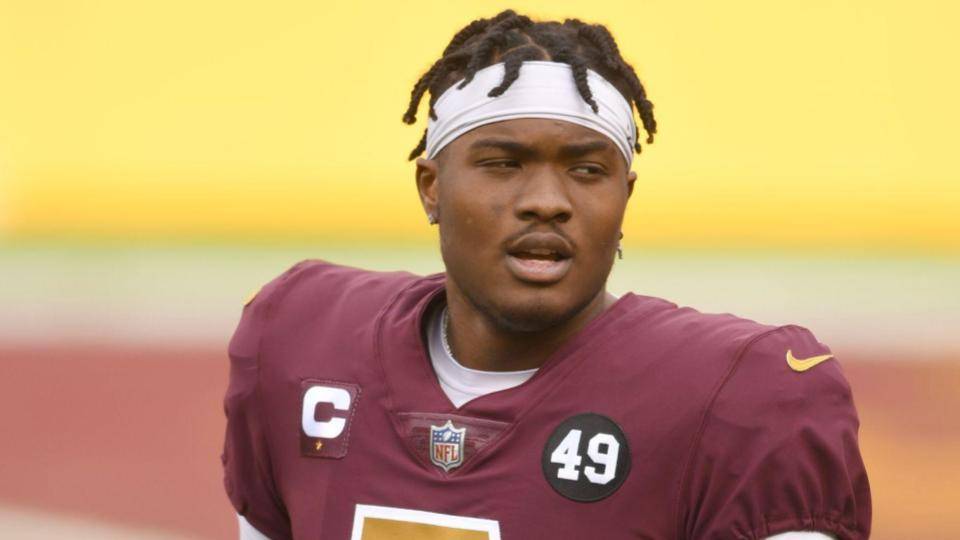 According to The Miami Herald, a May 23 report from the Broward Medical Examiner's Office stated he was at a club drinking "heavily" and had a significant amount of alcohol in his blood before he was killed by a dump truck.  The legal blood alcohol content limit in Florida is .08 and the toxicology report, which included two samples that tested positive for alcohol, had his blood at .20, another fluid level at .24. He also was found to have ketamine and norketamine in his system. Both drugs can be used as medical anesthetics or in recriational form.
An autopsy also revealed he died of blunt force trauma. The 24-year-old's death was ruled accidental.
On April 9, according to the Florida Highway Patrol, the 24-year-old was reportedly struck by a dump truck on the I-595 while trying to walk across cross lanes with oncoming traffic.
On April 20, audio of multiple 911 calls were released and revealed Haskins' wife Kalabrya was telling the operator that her husband was stuck on the side of a busy interstate near Fort Lauderdale, Fla., and was walking to get gas the morning he died.
According to USA Today, Kalabrya said to the operator that she was home in Pittsburgh and was trying to reach Haskins on his phone, but that service was eventually cut off, which prompted her to make the 911 call.
Haskins was a college football standout at Ohio State. Starting just one season for the Buckeyes back in 2018, he instantly became one of the best collegiate players, setting Big Ten records and finishing third in Heisman Trophy voting that same year.
During the 2019 NFL Draft, the then-Washington Football Team selected Haskins with the 15th overall pick, however he struggled through an up-and-down rookie season and was released during his second season in 2020.
A year later, the Steelers signed Haskins, however, he didn't play during the regular season. With the departure of veteran quarterback Ben Roethlisberger, he was vying for the starting job this offseason.